In bustling Seattle, garages often become a catch-all for items that don't have a designated place. Reclaiming this valuable space requires a systematic approach and a bit of effort. At 99 Junk Removal, we're here to guide Seattle residents through a comprehensive garage cleanout, while also highlighting how our professional services can make the process seamless.
Customer Testimonial: Caleb Shewey's review speaks volumes about our commitment to excellence. He praised, "Scott did an excellent job and was thoroughly professional, could not have asked for a better job or price, I would highly recommend their services!" Caleb's feedback reinforces our dedication to professionalism, quality, and customer satisfaction.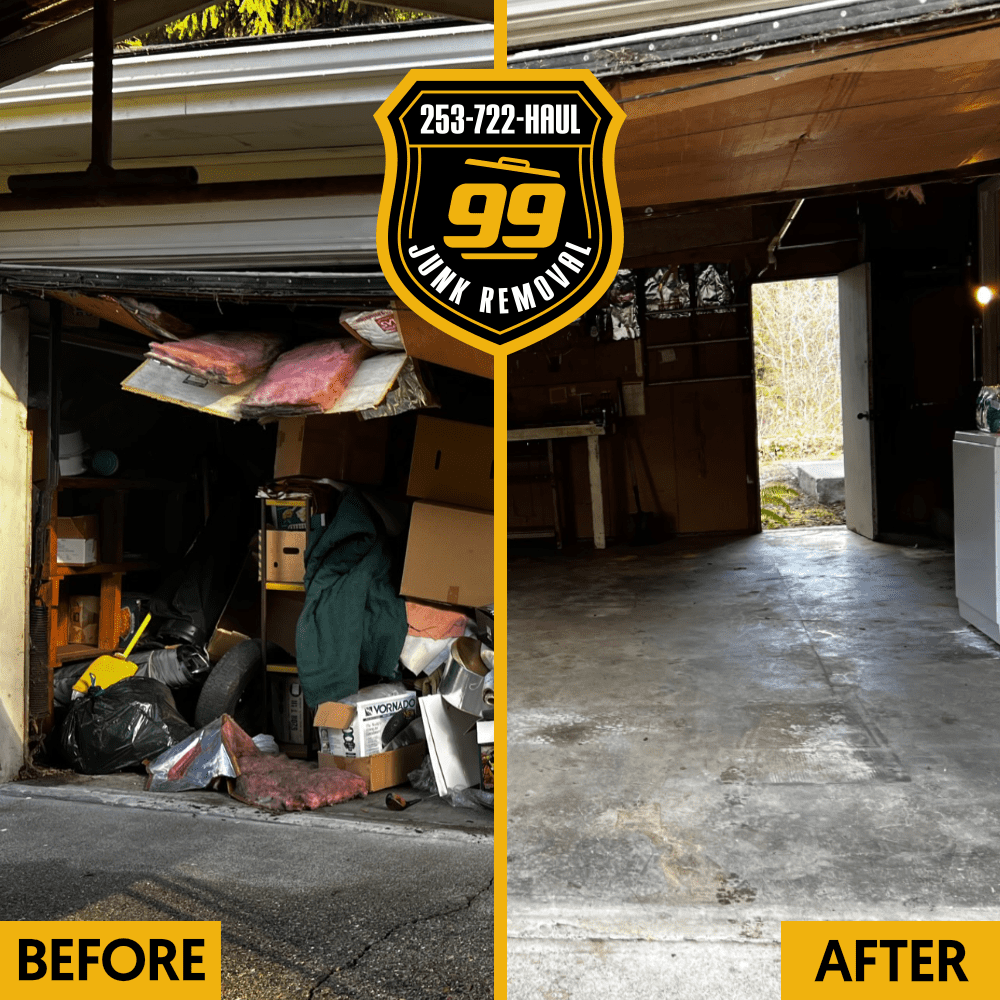 Guide to a Thorough Garage Cleanout:
Set a Plan: Dedicate a day or weekend for the cleanout. Create a plan of action, setting specific goals and targets for different areas of the garage.
Sort and Categorize: Empty your garage and sort items into categories such as keep, donate, sell, and discard. This step helps you prioritize and make informed decisions.
Declutter Gradually: Begin with one section at a time. This prevents overwhelm and allows you to maintain focus throughout the process.
Dispose of Unwanted Items: This is where 99 Junk Removal comes in. Our Seattle junk removal services efficiently remove unwanted items, saving you time and effort.
Clean and Organize: After removing clutter, thoroughly clean surfaces, and consider installing shelving or storage solutions to keep the space organized.
Advantages of Choosing 99 Junk Removal: Opting for our Seattle junk removal services offers numerous benefits:
1. Professionalism: Just as Caleb experienced, our team approaches every job with professionalism and expertise.
2. Efficiency: We work efficiently to remove unwanted items, allowing you to reclaim your garage space promptly.
3. Value: Our services provide excellent value for your investment, offering a clutter-free and organized garage that enhances your property.
Items We Remove: Our Seattle junk removal services cover a wide array of garage-related items, including:
Sports equipment
Broken tools
E-waste
General clutter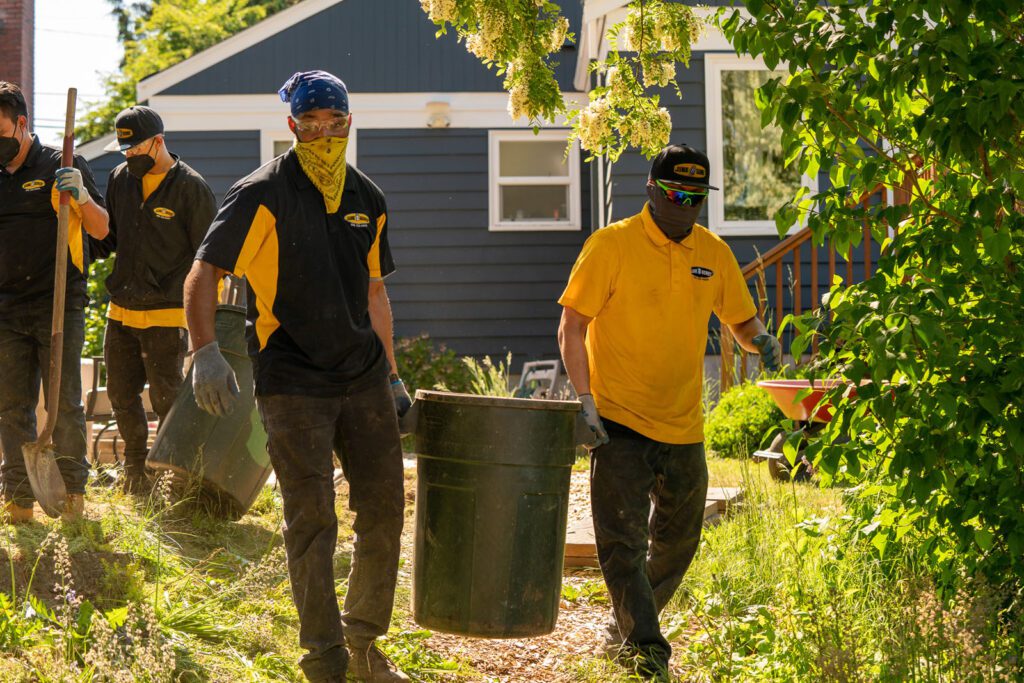 Reclaim Your Garage Space: By following our garage cleanout guide and enlisting the help of 99 Junk Removal, you're taking significant steps toward a clutter-free and functional garage space. Reclaim an area that can serve as storage, a workshop, or an extra living space.
A garage cleanout is an investment in reclaiming valuable space. With expert guidance and the assistance of Seattle's trusted partner, 99 Junk Removal, you can achieve a clutter-free and organized garage. Contact us today to schedule an appointment by clicking here, calling 253-722-4285, or texting the same number. Let us help you transform your Seattle garage into a functional and organized area that enhances your property and lifestyle.