Is your garage in University Place filled with clutter, making it impossible to use for its intended purpose? It's time to reclaim that valuable space and turn your garage into an organized and functional area. In this blog post, we'll provide you with a step-by-step guide on conducting a thorough garage cleanout. Plus, we'll highlight how 99 Junk Removal's affordable and stress-free service, as praised by Wendy Bird, can assist you in the process.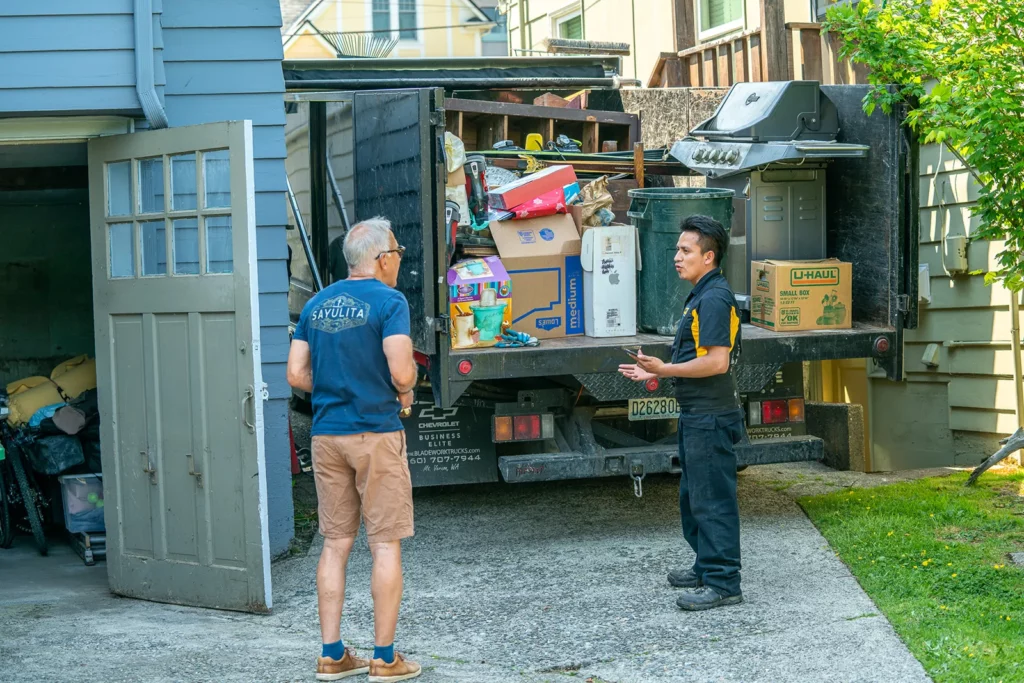 Step-by-Step Guide to Garage Cleanout
Set a Goal: Determine the purpose of your garage and set clear goals for what you want to achieve with the cleanout.
Sort and Declutter: Begin by sorting through items in your garage. Separate them into categories: keep, donate, sell, and dispose of.
Dispose of Unwanted Items: Dispose of items you no longer need or want. This is where 99 Junk Removal can help. We offer affordable and hassle-free junk removal services.
Organize and Clean: After the removal of unwanted items, it's time to organize what's left. Invest in storage solutions and shelving to maximize space.
Maintain Regularly: Keep your garage organized by implementing regular maintenance routines to prevent clutter from accumulating.
How 99 Junk Removal Can Help
As Wendy Bird mentioned in her review, "This process was super easy and affordable. I called around 11 to get a quote and they were here by 1:00. In and out of here super quick. Scott was professional, friendly, and efficient. Prices were more than reasonable. I highly recommend!" Here's how we can assist with your garage cleanout:
Affordable Pricing: We offer competitive pricing, ensuring that reclaiming your garage space doesn't break the bank.
Prompt Service: With next-day pick-up available, you can quickly get started on your garage cleanout project.
Friendly Team: Our team is known for being friendly and professional, making the process enjoyable.
Reclaim Your Garage Space
University Place residents, it's time to take back your garage and transform it into a valuable and organized part of your home. Follow our step-by-step guide and enlist the help of 99 Junk Removal for a stress-free cleanout experience.
Ready to reclaim your space? Click here to schedule a next-day pick-up or call us at 253-722-4285. Let us assist you in creating a clutter-free and functional garage.