Home renovations in Seattle can be an exciting journey toward transforming your living space. However, they often come with a significant challenge – the accumulation of construction debris and unwanted items. In this blog post, we'll discuss the crucial role of junk removal services in home renovation projects and how Seattle residents can benefit from hiring professionals like 99 Junk Removal. Natalie Gerson's five-star review highlights our prompt and friendly service.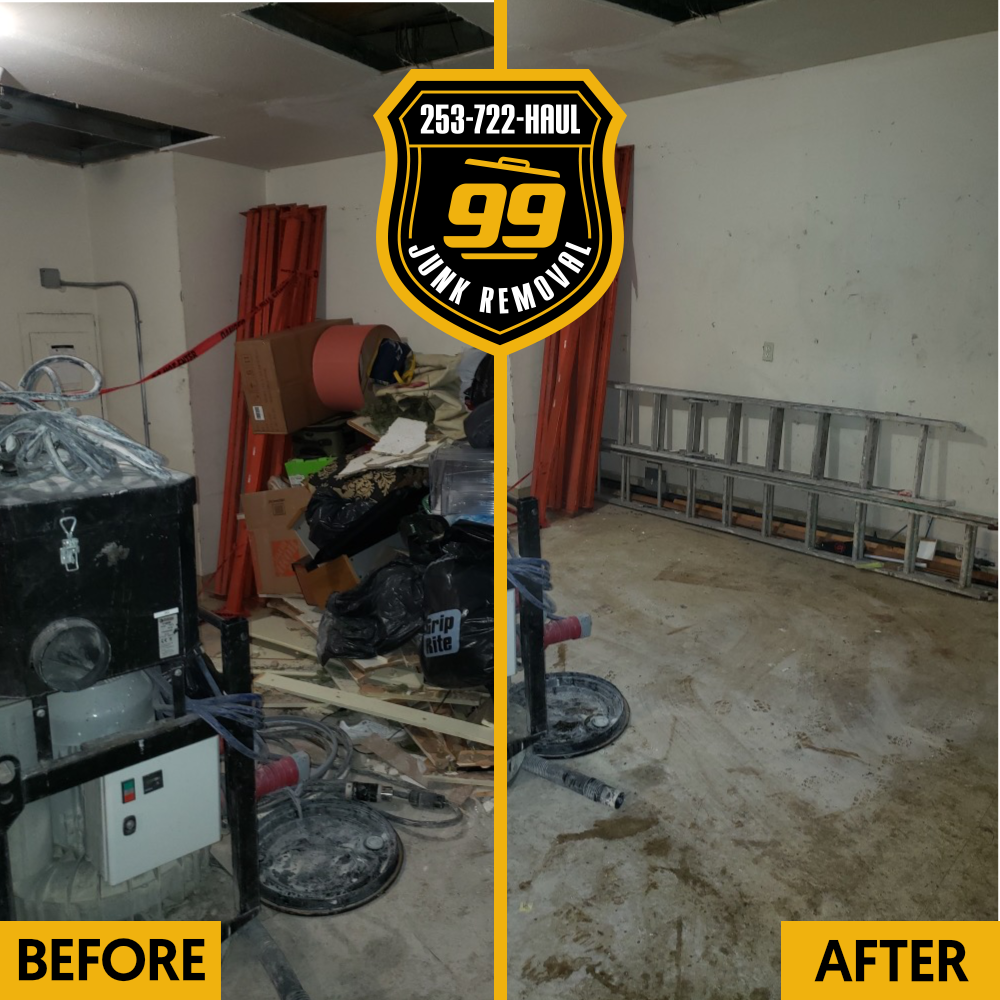 The Role of Junk Removal in Home Renovations
Efficient Debris Removal: During renovations, there's often a substantial amount of debris, including old materials, fixtures, and appliances. Prompt removal is essential to keep the project on track.
Safety and Cleanliness: Removing debris and clutter ensures a safe and clean working environment for contractors and homeowners alike.
Space Optimization: Clearing out unwanted items and debris creates more space for the renovation work and helps in planning the new layout effectively.
Stress Reduction: Professional junk removal services take the burden off homeowners, allowing them to focus on the renovation process without worrying about debris removal.
Why Choose 99 Junk Removal
As mentioned in Natalie Gerson's review, "Needed an old couch picked up and disposed of. Communication was prompt and friendly and the guys were professional. A pleasure to work with and would absolutely use them again. The man I spoke to on the phone to schedule the pick up thanked ME for the opportunity…..that's how you know they're good."
Prompt Communication: We prioritize prompt and friendly communication, ensuring that your junk removal needs are addressed efficiently.
Professionalism: Our team handles your belongings and debris with care, ensuring a safe and clean removal process.
Space Optimization: We help you reclaim space during and after your renovation, contributing to a more organized living environment.
Partner with Us for a Successful Renovation
Seattle residents embarking on home renovations can partner with 99 Junk Removal for a seamless and efficient process. Let us handle the debris and unwanted items while you focus on creating your dream home.
Ready to get started? Click here to schedule an appointment or call us at 253-722-4285. Let us be your partner in home renovations in Seattle.