Fall is just around the corner, and Auburn residents are gearing up for the changing seasons. As the leaves start to turn and the air becomes crisper, it's the perfect time to declutter and prepare your home for the cozy months ahead. At 99 Junk Removal, we understand that a clutter-free space is essential for a comfortable living environment. In this blog post, we'll share some valuable tips to help Auburn residents get their homes ready for fall.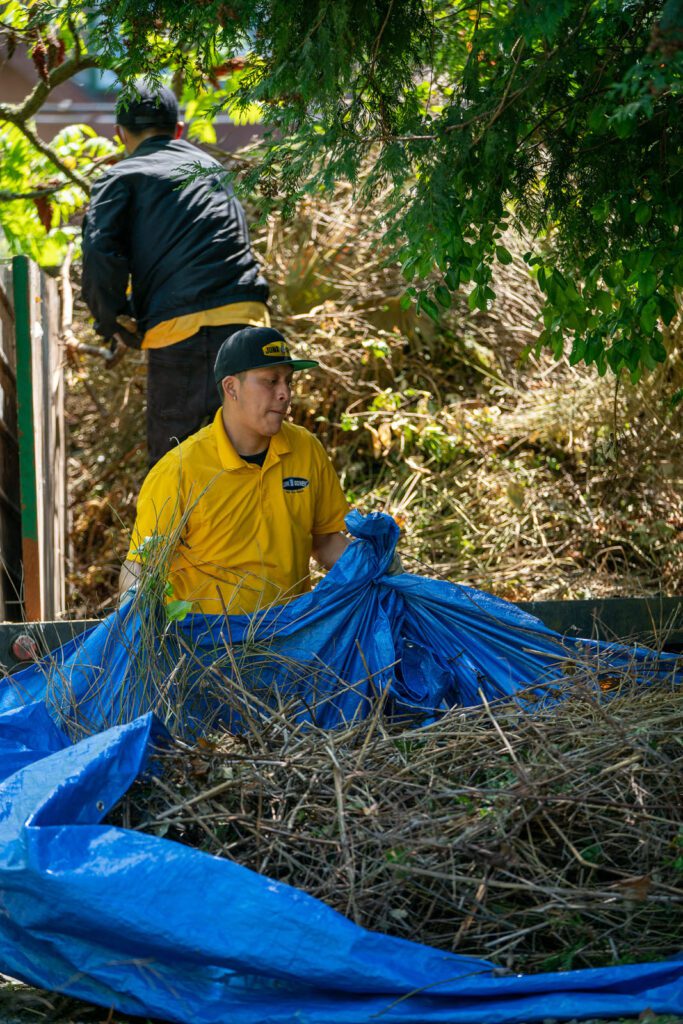 Customer Testimonial: Jessica Olson, a satisfied customer, had this to say about 99 Junk Removal: "I can not say enough good things about 99 junk removal! Scott was awesome! Fast, efficient, he was very careful and had a fair price! I will definitely be using them again. Thanks Scott 👍."
1. Clear Out the Yard: Before the rain and cold weather set in, take the time to clean up your yard. Remove fallen leaves, broken branches, and any outdoor items that won't weather well during the rainy season. 99 Junk Removal is here to help with yard waste removal and any large items you need to dispose of.
2. Declutter the Garage: As the seasons change, so does the need for different tools and equipment. Consider decluttering your garage to make space for winter gear, holiday decorations, and other seasonal items. Our efficient junk removal services can help you reclaim that valuable garage space.
3. Organize the Closet: Fall is the perfect time to swap out your summer wardrobe for warmer clothing. Take this opportunity to declutter your closet by donating or disposing of clothing you no longer need. Our team can assist with hauling away unwanted clothes and accessories.
4. Prepare for Holiday Decorations: With Halloween, Thanksgiving, and Christmas around the corner, now is a good time to organize your holiday decorations. Clear out any old or broken items, making room for the new. 99 Junk Removal can assist with the removal of old decorations and even help with setting up holiday displays.
5. Check the Attic and Basement: Auburn homes often have attics and basements that accumulate clutter over time. Before fall sets in, inspect these areas for items you no longer need. Our professional junk removal service can safely clear out these spaces, leaving them organized and ready for storage.
As Auburn residents prepare for fall, 99 Junk Removal is here to assist with all your junk removal needs. We pride ourselves on our affordability, excellent customer service, and years of experience serving the Auburn community. Don't hesitate to reach out to us for all your junk removal needs. Click here to schedule an appointment, call us at 253-722-4285, or simply text us at the same number. Let us help you create a clutter-free and cozy home this fall.