Are you an Edmonds resident with a cluttered basement that needs a thorough cleanup? Look no further than 99 Junk Removal! We specialize in providing professional and efficient junk removal services to help you reclaim your space. In this blog post, we'll explore how our team can simplify your basement cleanup, making it a hassle-free experience.
Clyde Wisk, a satisfied customer, shared his 5-star experience with us on Google. He said, "Made a call and removal was made within the hour. Friendly service and very professional cleaning up before he left. Highly recommend their service."
Affordable and Transparent Pricing:
When it comes to basement cleanup, affordability is key. At 99 Junk Removal, we understand the importance of offering competitive prices without compromising on the quality of service. We provide transparent pricing, so you know exactly what to expect, and there are no hidden fees. Our rates are designed to provide excellent value for your investment.
Professionalism and Efficiency:
Our team of trained professionals is dedicated to delivering outstanding customer service. We pride ourselves on our professionalism and efficiency in handling basement cleanup projects. When you schedule a cleanup with us, you can expect our crew to arrive on time, fully equipped with the necessary tools and equipment. We work diligently to remove junk from your basement while minimizing disruption to your daily routine.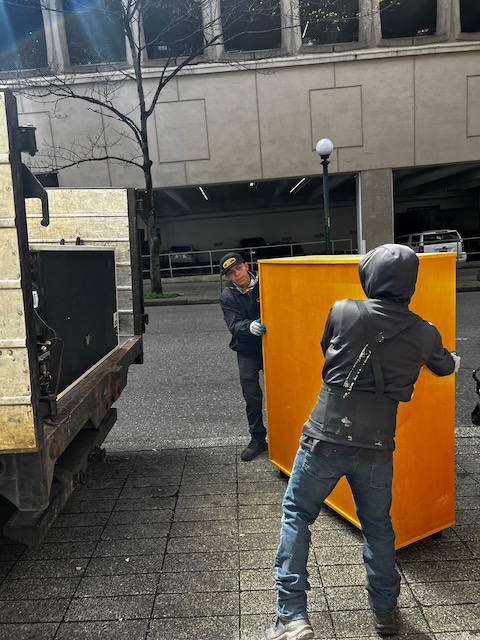 Common Basement Junk We Can Remove:
Our comprehensive basement cleanup services cover a wide range of items. Here are some common types of junk we can remove:
Unwanted boxes, bins, and storage containers.
Construction debris, such as drywall, lumber, and flooring materials.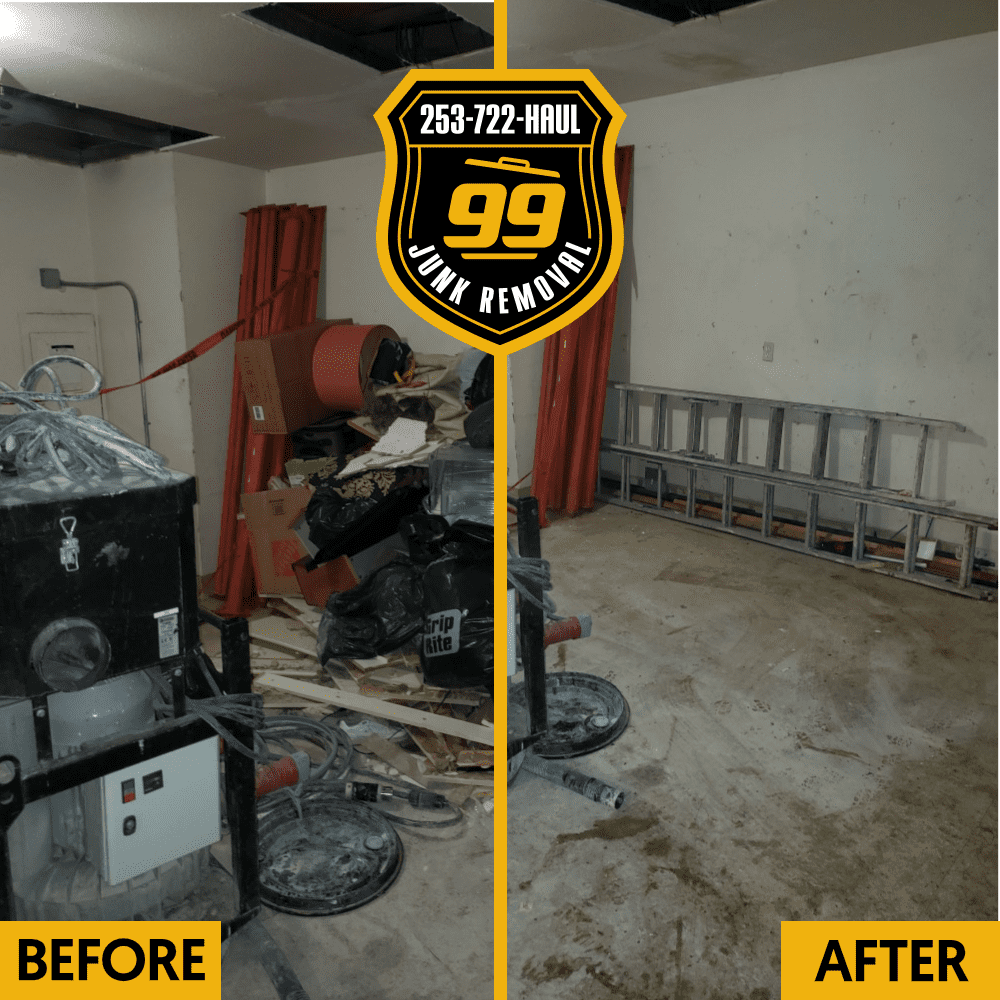 Schedule Your Basement Cleanup Today:
Ready to simplify your basement cleanup in Edmonds? Schedule an appointment with 99 Junk Removal today! Visit our website and click here to schedule an appointment, or simply call or text us at 253-722-4285. Our dedicated team is ready to help you reclaim your basement space, providing you with a stress-free and efficient junk removal experience.
At 99 Junk Removal, we understand the challenges of a cluttered basement and the desire for a clean and organized space. Our professional and efficient basement cleanup services are designed to simplify the process for Edmonds residents. With affordable pricing, exceptional customer service, and a commitment to sustainability, we are here to make your basement cleanup hassle-free. Contact us today and let us transform your basement into a clean and functional space once again.