Happy Independence Day, Renton!

As we gather to celebrate our nation's freedom, why not also take the opportunity to gain independence from clutter? At 99 Junk Removal, we believe in helping you create a clean and organized space. In this Renton junk removal guide, we'll show you how to declutter your home or office and make the most of this patriotic holiday.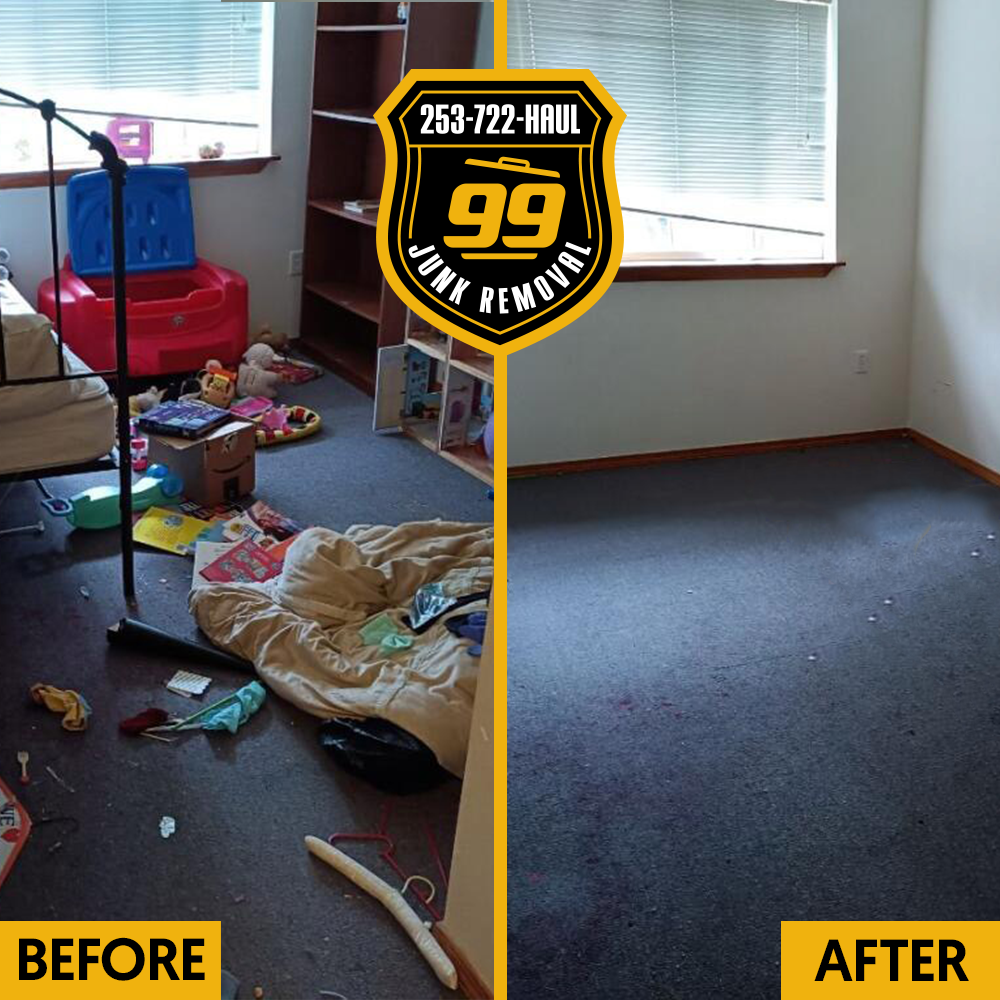 Assess Your Space:
Start by assessing your space and identifying areas that need decluttering. Whether it's the garage, basement, or office, take note of the cluttered areas that are in need of attention. This step will help you prioritize and plan your decluttering process.

Set Goals and Deadlines:
To stay motivated and focused, set specific goals for your decluttering project. Break it down into smaller tasks and assign deadlines to each. For example, you can aim to declutter one room per day leading up to Independence Day. By doing so, you'll stay on track and make progress toward your clutter-free space.

Sort and Organize:
Once you've identified the areas to declutter, it's time to sort and organize your belongings. Create separate piles for items you want to keep, donate, sell, or dispose of. This process will help you make informed decisions about what to keep and what to let go.

Schedule Your Junk Removal:
After sorting your items, it's time to schedule your Renton junk removal appointment with 99 Junk Removal. We offer convenient scheduling options to fit your needs. Contact us at 253-722-4285 or visit our website to book your appointment and say goodbye to unwanted clutter.

Experience Stress-Free Removal:
With 99 Junk Removal, you can expect a stress-free and efficient removal process. Our team of professionals will handle the heavy lifting, loading, and disposal of your unwanted items. Sit back, relax, and enjoy your newfound space as we take care of the rest.
Customer Review:
Don't just take our word for it. Sharon Green shared her experience with 99 Junk Removal: "This gentleman was helpful, kind, considerate, and very personable. I enjoyed working with him and will use his services again in the future. I will also refer him to others. What a great person to do business with!"
This Independence Day, join us in gaining independence from clutter in Renton. Follow our Renton junk removal guide to declutter your space and create a fresh start. Schedule your appointment with 99 Junk Removal today by calling 253-722-4285 or visiting our website. Let's celebrate freedom by embracing a clutter-free environment!