Keeping your apartment in Des Moines clutter-free and organized can greatly enhance your living experience. If you're looking to declutter your space and need efficient cleanout solutions, 99 Junk Removal is here to help. In this blog post, we will provide you with a complete guide on how Des Moines apartment residents can utilize our professional cleanout services to efficiently remove unwanted items. From hassle-free scheduling to affordable pricing, we have you covered every step of the way.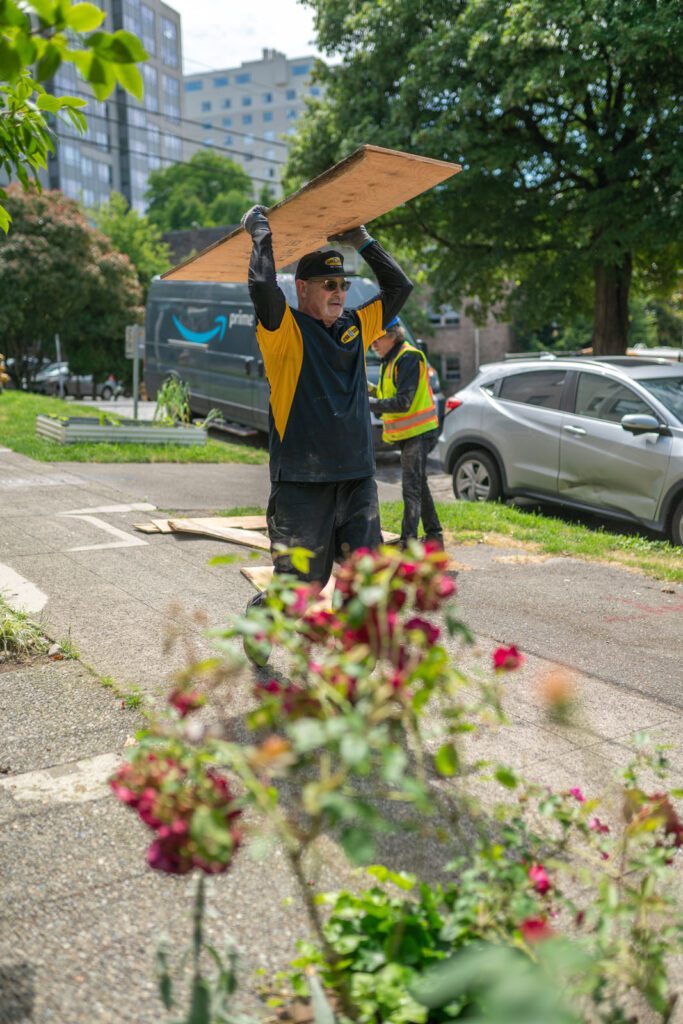 Efficient Scheduling
At 99 Junk Removal, we understand the importance of convenience. Scheduling a cleanout service for your Des Moines apartment is quick and easy. Our user-friendly online booking system allows you to choose a date and time that works best for you. Alternatively, you can call us directly at 253-722-4285 or text the same number to schedule an appointment. We strive to accommodate your preferred time frame and ensure a seamless experience.
Professional and Friendly Service
We take pride in providing professional and friendly service to all our customers. Our team, led by Scott, goes above and beyond to make your apartment cleanout experience stress-free and efficient. Jordan Offutt, a satisfied customer, left a five-star review, stating, "Scott was incredible! He came even though I wasn't on his schedule and gave a fair price. Everything was loaded and gone in under a half an hour. Super friendly. Super professional." You can trust that our team will handle your apartment cleanout with care and professionalism.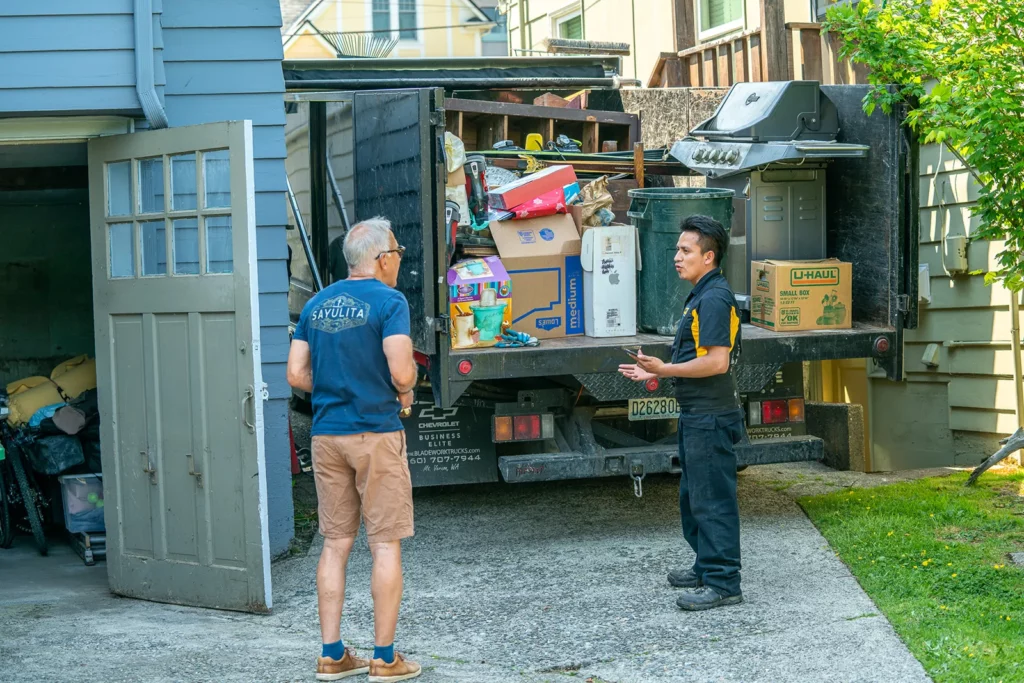 Tailored Cleanout Solutions
Every apartment cleanout is unique, and our services are tailored to meet your specific needs. Whether you need to remove old furniture, appliances, electronics, or general clutter, our experienced team is equipped to handle it all. We understand the challenges of apartment living, such as limited space and building regulations, and we navigate these obstacles efficiently to ensure a smooth cleanout process.
Affordable Pricing
We believe that professional apartment cleanout services should be accessible and affordable for all Des Moines residents. At 99 Junk Removal, we offer competitive pricing without compromising on quality. Our transparent pricing model ensures that there are no hidden fees or surprises. We provide upfront quotes based on your specific cleanout requirements, allowing you to budget effectively and avoid any unexpected costs.
Eco-Friendly Disposal Practices
Environmental responsibility is a core value at 99 Junk Removal. We strive to minimize our impact on the environment by practicing responsible disposal methods. Whenever possible, we donate items in good condition to local charities and recycle materials appropriately. By choosing our cleanout services, you contribute to a more sustainable future and support the Des Moines community.

Ready to declutter your Des Moines apartment? Schedule an appointment with 99 Junk Removal today by clicking here, calling 253-722-4285, or texting the same number. Benefit from our efficient scheduling, friendly and professional service, tailored cleanout solutions, affordable pricing, and eco-friendly disposal practices. Let us help you create a clean and organized living space in your apartment.
With 99 Junk Removal's professional cleanout services, Des Moines apartment residents can efficiently declutter their living spaces. Follow our complete guide to experience hassle-free scheduling, friendly and professional service, tailored solutions, affordable pricing, and eco-friendly disposal practices. Join the ranks of satisfied customers like Jordan Offutt, who have enjoyed our efficient and reliable cleanout services. Schedule an appointment today and make your apartment cleanout a stress-free and rewarding experience.