If you are a business owner in Bellevue, it's important to keep your space organized and free of clutter. Over time, unwanted items such as old furniture, electronics, and office supplies can accumulate and take up valuable space.
That's where 99 Junk Removal comes in. Our team of experts can help declutter your Bellevue office or business by removing unwanted items and disposing of them in an eco-friendly manner. Here are some common types of junk we can help remove from your business:
Old Furniture: From chairs to desks and cabinets, we can remove any old furniture that is no longer needed. This includes both small and large items.

Electronics: Old computers, printers, monitors, and other electronic devices can take up valuable space in your business. We can safely remove and dispose of these items, making room for new technology.

Office Supplies: Over time, office supplies such as paper, pens, and folders can accumulate and take up space. We can help remove these items and dispose of them in an eco-friendly manner.

Construction Debris: If you have recently completed a renovation or construction project, we can help remove any debris such as drywall, lumber, and other materials.

Appliances: If you have old appliances such as refrigerators or microwaves that are no longer needed, we can safely remove and dispose of them.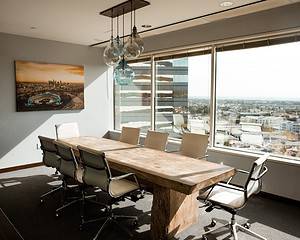 In addition to our exceptional pricing, we also offer convenient scheduling options to fit your busy lifestyle. Need us to come out on a weekend? No problem. Our team is available 7 days a week to provide junk removal services in Bellevue and the surrounding areas.
Don't just take our word for it, here's what one of our satisfied customers had to say:
"I needed some old furniture removed from my house. After submitting a request, I got a phone call within a few hours setting up my appointment. It was incredibly easy and I would highly recommend their company to anyone looking for junk removal services." – Dan Barker
So, what are you waiting for? Contact 99 Junk Removal today to schedule an appointment and start decluttering your Bellevue home or office. Click here to schedule an appointment, call us at 253-722-4285, or text us at the same number. Our team is ready to help you out!