Summer is just around the corner, and it's the perfect time to declutter and prepare your home or business for the upcoming season. At 99 Junk Removal, we understand the importance of a clean and organized space, which is why we offer top-notch junk removal services in Burien. With our quick, efficient, and professional team, we are dedicated to helping you reclaim your space, hassle-free. Read on to discover how our affordable services, exceptional customer service, and extensive experience can benefit you this fall.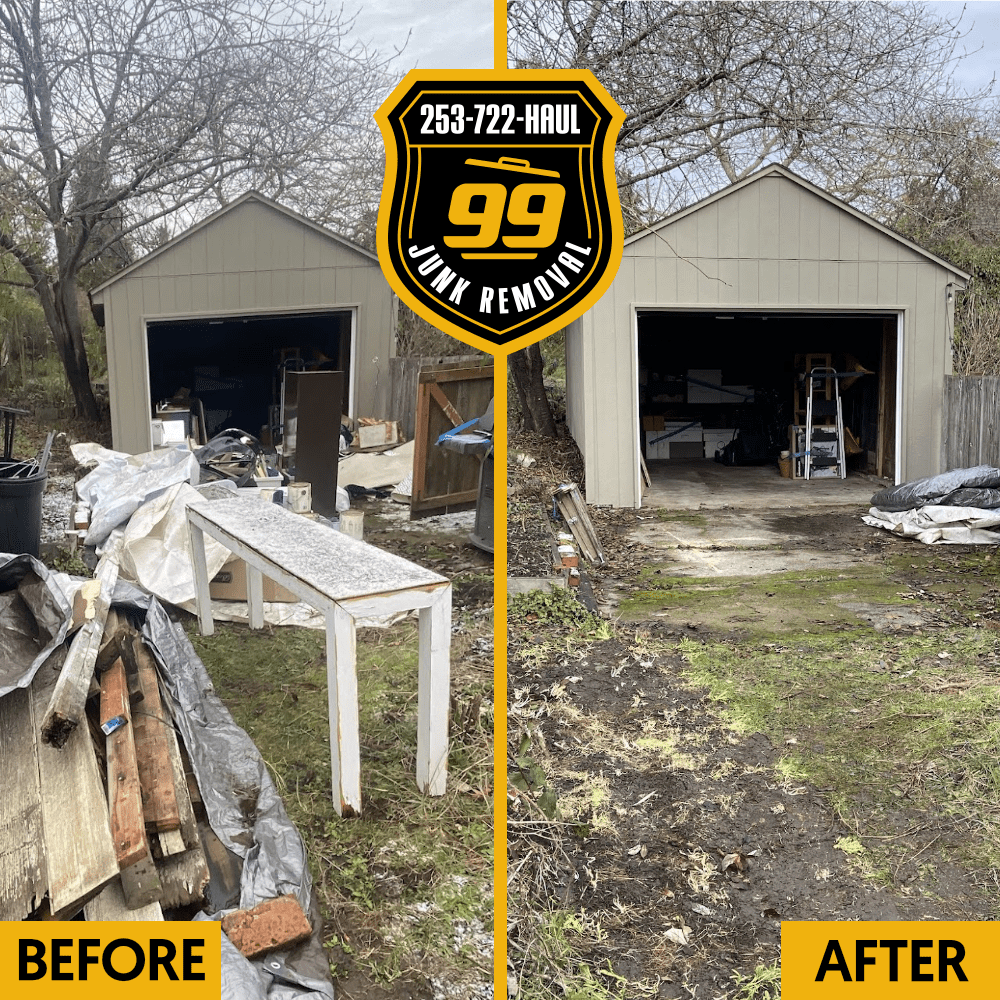 Affordable and Transparent Pricing: At 99 Junk Removal, we believe that quality junk removal services should be accessible to everyone in Burien. We offer competitive and transparent pricing, ensuring that you receive the best value for your money. Our upfront pricing model means no hidden fees or surprises along the way. Whether you need to dispose of old furniture, appliances, electronics, yard waste, or general clutter, we provide affordable solutions tailored to your specific needs.

Customer Testimonial – Steven Moses: We take pride in delivering exceptional customer service, and our customers' reviews speak for themselves. Steven Moses, a satisfied customer, left the following Google review: "Quick, efficient, priced fair, and professional. Called around 100, I was told they should be out between 5-7. Tom arrived around 410 or so. He was by himself but was very friendly and professional. He got our junk out in about 10 minutes. 'Tom got it done' as he said. Would most definitely use them again!" We strive to exceed our customers' expectations, just like we did for Steven, and we look forward to providing the same level of service to you.

Efficient and Timely Service: We understand that your time is valuable. That's why at 99 Junk Removal, we pride ourselves on providing efficient and timely service. Our experienced team will arrive promptly at your location, ready to tackle any junk removal task. We can help you remove common items such as old furniture, appliances, electronics, mattresses, construction debris, yard waste, and general household clutter. Whatever items you need to be removed, we have the expertise and resources to get the job done quickly and efficiently. Trust us to make your space clutter-free in no time.

This Summer, let 99 Junk Removal be your go-to solution for all your junk removal needs in Burien. Experience our affordable pricing, exceptional customer service, and efficient workmanship. Don't let clutter hold you back from enjoying the season to the fullest. Schedule an appointment today and let us help you reclaim your space, just like we did for Steven Moses. Whether it's old furniture, appliances, electronics, or other common items, we are here to assist you in making your space clean and organized.