When it comes to selling a home in Tacoma, first impressions matter. Home staging is a crucial step in making your property appealing to potential buyers. In this blog post, we'll discuss the importance of junk removal during the home staging process and how Tacoma homeowners can benefit from the efficient and fast services provided by 99 Junk Removal, as praised by Terrence Mills in his five-star review.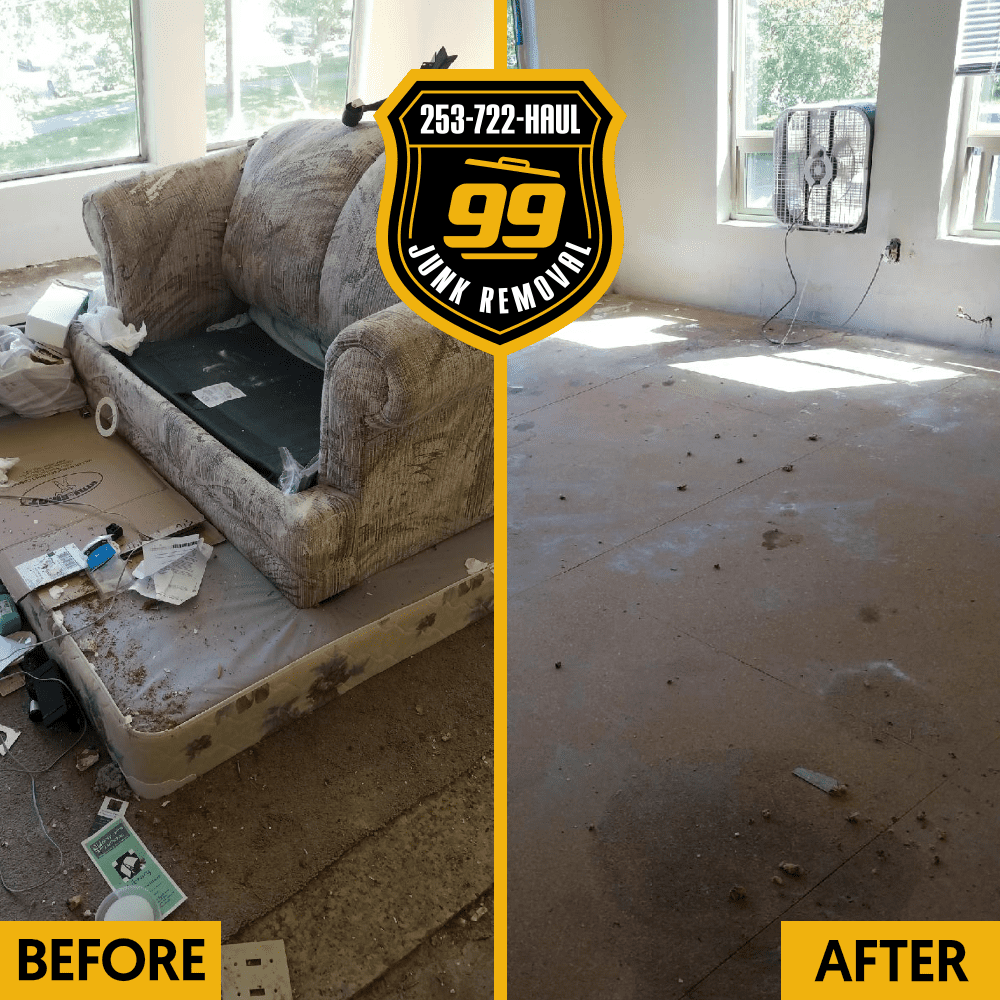 The Impact of Home Staging
Home staging involves presenting your property in its best possible light to attract potential buyers. A clutter-free and aesthetically pleasing environment can significantly enhance the perceived value of your home and help it sell faster. Here's where junk removal comes into play:
Decluttering: Removing excess furniture, old appliances, and unwanted items creates a spacious and inviting atmosphere for potential buyers.
Highlighting Key Features: Properly staged homes can emphasize the unique features and potential of your property.
Improved Photography: Professional photography of a clutter-free space can enhance your listing's online presence and attract more potential buyers.
How 99 Junk Removal Can Help
Efficiency: Terrence Mills had this to say about our services: "The 3 guys that came to my place very fast early then I thought bump up to early time with was great fast service was very happy."
Flexibility: We work according to your schedule, ensuring that your property is ready for staging at the right time.
Comprehensive Removal: We handle all types of junk, from furniture and appliances to general clutter, leaving your home in pristine condition.
Benefit from a Well-Staged Home
Tacoma homeowners looking to sell their properties can significantly benefit from a well-staged home. By enlisting the help of professional junk removal services like 99 Junk Removal, you can ensure that your property is clutter-free and ready to impress potential buyers.
Ready to stage your home for a quick and successful sale? Click here to schedule an appointment or call us at 253-722-4285. Let us assist you in creating a welcoming and attractive environment that maximizes your home's value.