Are you thinking about selling your Kirkland home? One important step in the process is preparing your home for sale. This means decluttering, organizing, and removing any unwanted items from your property. A clean and spacious home is much more attractive to potential buyers, and can even increase the value of your property. If you need help with junk removal, 99 Junk Removal is here to help.
At 99 Junk Removal, we specialize in removing all types of junk from homes and businesses in Kirkland and the surrounding areas. Our team is professional, efficient, and committed to providing excellent customer service. We take pride in our affordable rates and our ability to quickly and safely remove unwanted items from your property.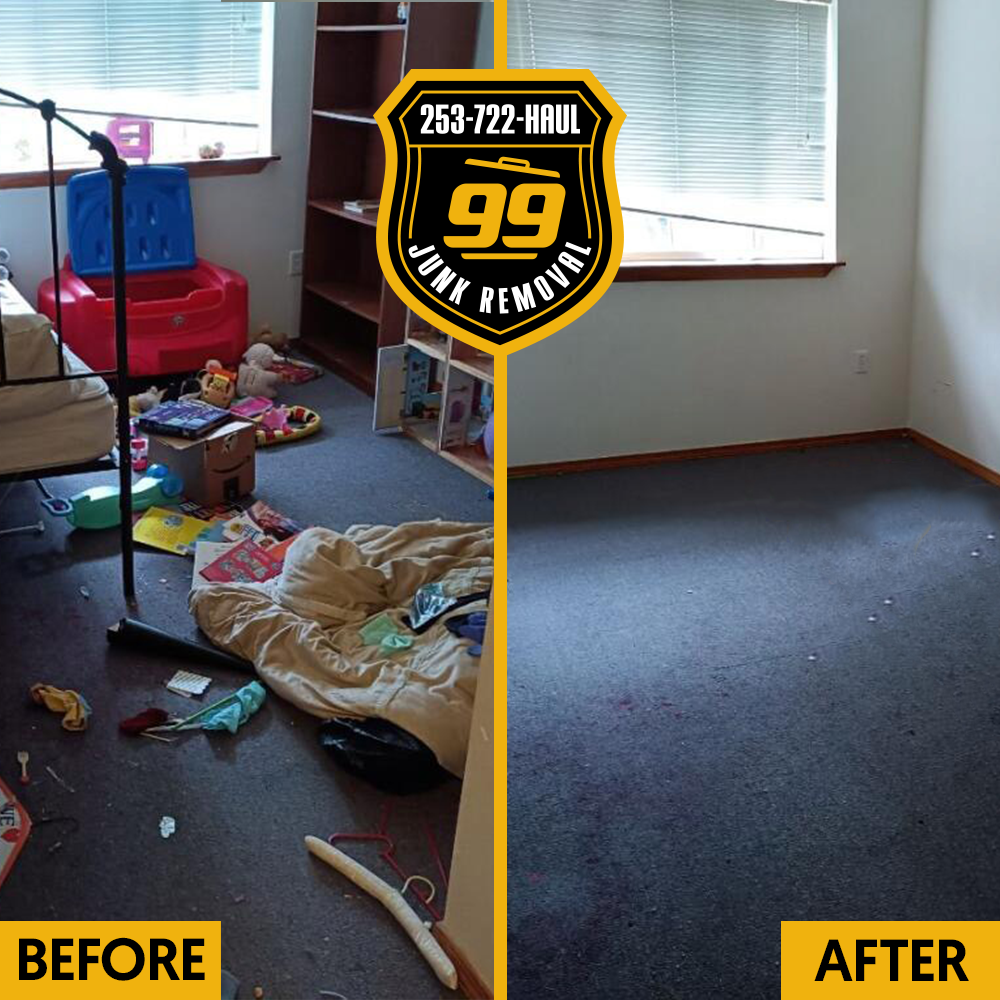 Some common items we remove include:
Construction debris
And more!

Here are some of the benefits of choosing 99 Junk Removal for your Kirkland junk removal needs:
Affordable rates: We believe in providing high-quality junk removal services at prices that won't break the bank.
Customer service: We pride ourselves on our commitment to providing excellent customer service. We'll work with you to make sure your junk removal needs are met quickly and efficiently.
Experience: Our team has years of experience in the junk removal industry, and we know how to get the job done right.

But don't just take our word for it – here's what one of our satisfied customers had to say:
"Of all the companies I contacted to clear out some garage junk, this company was the most responsive. He was in constant communication with me regarding his arrival, was quick and efficient loading everything I needed hauled away, and gave me a fair price. I would recommend them, and would use their service again in the future." – Ryan Rabatin
If you're preparing to sell your Kirkland home, let 99 Junk Removal help you get it ready for the market. Contact us today to schedule an appointment. You can call us at 253-722-4285, text us at the same number, or click here to schedule an appointment on our website.