Undertaking a home renovation project in Maple Valley is exciting, but it can also be challenging, especially when it comes to managing the debris and waste generated during the process. In this blog post, we'll discuss how Maple Valley residents can streamline their home renovation projects with the help of professional junk removal services. Just as Ryan Rabatin highlighted in his five-star review, our responsiveness and efficiency make us the ideal choice for handling renovation debris.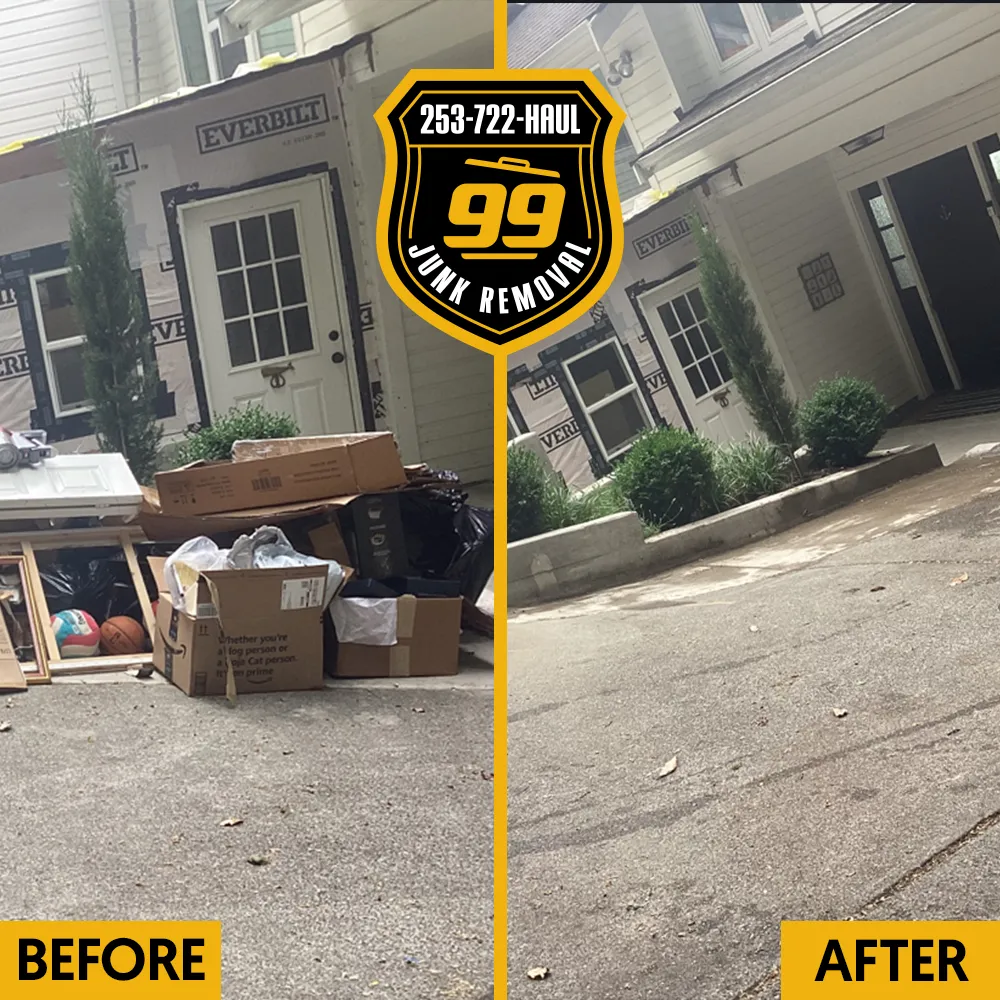 The Junk Generated During Renovation
Home renovations often generate various types of junk and debris, including:
Construction Materials: Old drywall, lumber, tiles, and roofing materials can accumulate quickly during renovations.
Appliances and Fixtures: Replacing appliances and fixtures results in old ones needing disposal.
Furniture and Flooring: Outdated furniture, carpets, and flooring materials may need removal.
General Debris: Renovation projects can create general debris like dust, insulation, and packaging materials.
How 99 Junk Removal Can Help
Responsive Service: Just as Ryan Rabatin "Of all the companies I contacted to clear out some garage junk, this company was the most responsive. He was in constant communication with me regarding his arrival, was quick and efficient loading everything I needed hauled away, and gave me a fair price. I would recommend them, and would use their service again in the future."
Efficient Junk Removal: Our team is well-equipped to handle renovation debris efficiently. We load and haul away materials, leaving your property clean and clear.
Recycling and Disposal: We follow eco-friendly practices by recycling materials whenever possible and disposing of waste responsibly.
Affordable Pricing: We offer competitive pricing, ensuring that your renovation project remains within budget.
Streamline Your Home Renovation
By enlisting the help of professional junk removal services like 99 Junk Removal, Maple Valley residents can streamline their home renovation projects. We take care of the debris, so you can focus on the creative and transformative aspects of your renovation.
Ready to streamline your home renovation? Click here to schedule an appointment or call us at 253-722-4285. Let us help you achieve your renovation goals without the stress of managing debris.