Junk Removal Services Near Tukwila, WA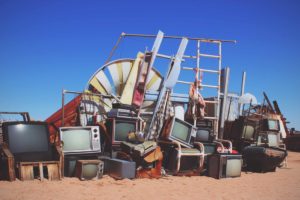 While there are transfer stations and dump sites in and around Tukwila, WA, another option is to allow trash removal Seattle experts to take care of your junk for you. You won't need to wait in long lines, obtain a large vehicle, or do any of the hauling yourself when you choose 99 Junk Removal for your junk removal needs.
We are extremely proud to serve the Puget Sound neighborhoods for junk removal, including Tukwila. For a labor cost of only $99 no matter the load, we provide junk removal services, including but not limited to residential clean ups, commercial clean ups, and estate clean ups. No job is too large, even with our incredibly low set fee.
But there is more to junk removal than simply hauling away your junk. We do our absolute best to be responsible neighbors to everyone in the Puget Sound region by recycling and donating as much material as we possibly can.
Instead of assuming that your items are automatically junk, we sift through everything and pass along any usable items to people in need. Any items that might not need to go into the trash are transported to local organizations, such as churches and charities, that can put those items to good use.
Tukwila, WA, Dump Site Location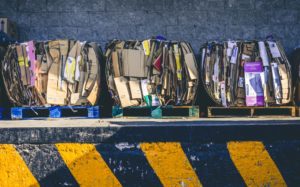 The Bow Lake Recycling & Transfer Station serves Tukwila, WA, as a local dump for residents and visitors alike. The transfer station is a facility run by King County. Garbage waste and recyclable materials are both accepted at the Bow Lake Recycling & Transfer Station.  The dump site can be found at the following address.
The Bow Lake Recycling & Transfer Station
18800 Orillia Rd S Tukwila, WA 98188
Tukwila Dump Contact Information and Facility Hours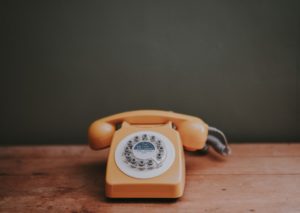 Telephone Numbers: Direct your questions or comments to the facility.
TTY Relay: 7-1-1
Local: (206) 477-4466
Toll-free: (800) 325-6165 extension #74466
Fax: (206) 296-0197
Hours of Operation: The Bow Lake Transfer Station is closed on Thanksgiving, Christmas, and New Year's Day. Standard operating hours are:
Monday – Thursday: Open 24 hours

Friday: 12 a.m. to 11:30 p.m.

Saturday and Sunday: 8:30 a.m. to 5:30 p.m.
Be advised that there is a separate recycling area within the transfer station. Standard recycling hours are:
Monday – Friday: 6 a.m. to 8 p.m.

Saturday and Sunday: 8:30 a.m. to 5:30 p.m.
Fees and Rules at the Tukwila Trash Dump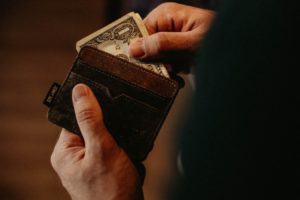 There are certain rules and fees associated with entering and bringing materials to the dump in Tukwila. All vehicles must pay an entrance fee of $24.25. Following the facility entrance fee, you will be charged a fee of $144.34 for disposing of up to 320 pounds of waste. For waste disposal of greater than 320 pounds, you will accrue an additional $144.34 per ton of waste.
One of the most strictly enforced rules in Washington State is the ordinance against unsecured loads. State and county laws prohibit drivers from operating motor vehicles carrying anything that falls under the category of an unsecured load.
An unsecured load refers to an item that is not within the confines of the vehicle's interior. Loads that are not properly fastened to the vehicle in a safe manner pose a threat to other drivers and passengers on the roadway. You must take drastic precaution to ensure that anything you bring with you to a dump site is securely attached to the vehicle you are driving.
If you are found responsible for an unsecured load, you will incur a fine of $25. You might also earn yourself an additional monetary penalty from the dump site for careless behavior. Keep in mind that this is applicable within the perimeter of the dump site. Tickets for unsecured loads are much greater on public roadways.
In accordance with a state-mandated Washington law, a fee of at least $216 can be awarded to people driving with an unsecured load. This applies when the load is still attached to your person. If the load falls from your vehicle and causes harm to other drivers, that consequential ticket increases to a ticket of $5,000 or more, depending on the damage. You can also be charged with endangerment, landing you in jail and a gross demeanor charge. Not abiding by the rules of a dump site can be very costly so it is in your best interest to follow all regulations carefully.
Getting Rid of Solid Waste and Recyclables at the Transfer Station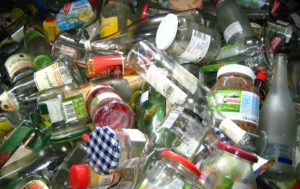 If you visit a transfer station, it is very important that you are aware of the recycling hours prior to making the trip all the way there. There are certain materials that you can only drop off during recycling hours, including but not limited to the following items:
Items that include mercury, such as light bulbs

Yard waste

Appliances

A combination of multiple recyclables

Textiles
It would be such a disappointment were you to load all of your junk into a vehicle and make a trip to the transfer station only to find that you showed up outside of business hours. To avoid causing yourself any unnecessary frustration, check in with your local station before heading to the dump. Or, you can always call 99 Junk Removal and employ their services instead of disposing of your own waste. It saves you the hassle of figuring everything out on your own and possibly missing an important detail.
There are certain types of solid waste that you are not allowed to dispose of at the dump in Tukwila, no matter what time of day or night it may be. The illegal disposal of items at dump sites results in a fee, so be sure to abide by the rules and regulations if you choose to transport your own junk to a dump. The team at 99 Junk Removal is well-versed in dump regulations and waste disposal legalities, so call us with any questions that may arise.
Some prohibited items include, but are not limited to, explosives, ammunition, computers, monitors, televisions, cars, trucks, trailers, and liquid oil-based paints – just to name a few. These require special disposal procedures and therefore have to be handled separately by professionals. However, objects like printers, small appliances, dried latex paint, and oil filters that have already been used are perfectly fine to dispose of at the Bow Lake Recycle & Transfer Station.
Recycling Services Available at Tukwila Dump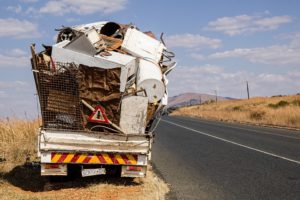 The Bow Lake Recycling & Transfer Station is not just a dump site, as its name suggests. Recyclable materials are welcomed at Bow Lake, though there are a few rules that you must follow. Here is a list of items that you can bring to the recycling station during business hours:
Wood

Fluorescent items, such as light bulbs and light tubes

Glass of any kind

Air conditioners

Heat pumps

Refrigerators and freezers

Heat pumps

Metals

Ferrous

Nonferrous

Aluminum

Steel

Tin

Bikes and their parts

Mixed paper

Pieces of cardboard

Newspapers

Magazines

Phone books – outdated and newer

Shredded documents

Most plastics

Plastic water bottles

Jugs and containers

Grocery bags

Foam blocks made primarily from plastic

Sharp objects

Clothing

Shoes

Fabrics
If you have any recyclable materials that are not listed, feel free to call Bow Lake Recycling & Transfer Center at (206) 477-4466 for clarification. The Solid Waste Information Center is another resource that can answer your questions and their team can be reached at (206) 477 – 4466.
Let Us Handle Your Tukwila Junk Removal for You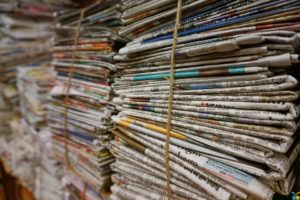 You have read a lot about the rules, requirements, and restrictions that come with dumping your unwanted items at Bow Lake Recycling & Transfer Station in Tukwila, WA. Now that you know what to do, you might be thinking how to move forward with all this new information. Well, you can put these suggestions into action and haul away your own junk. However, this takes a lot of time, effort, and planning. Not everyone has the time, patience, or energy for everything that junk removal requires. Don't worry though! The purpose behind 99 Junk Removal is to help people get rid of unwanted items! From smaller pieces to larger items, we can remove it all. Contact us today to learn how you can get rid of your junk with the assistance of 99 Junk Removal. We can haul away your unwanted items and show you how great it feels to be rid of your junk! We can't wait to help you!