If you live in Tacoma and you're looking for a place to dispose of your unwanted items, your best bet for a Tacoma dump is the Tacoma Transfer and Recovery Center. Traveling to a dump site and ridding your vehicle of the garbage is not your sole option, though.
If you would rather not stress about hauling away your junk by yourself, call upon the skills of our Seattle Junk Removal experts instead. A well-established and respected Seattle-based company, 99 Junk Removal specializes in the removal of junk, recycle, and yard waste all throughout Puget Sound neighborhoods, Tacoma included.
Tacoma City Dump Location
The Tacoma Transfer and Recovery Center is a King County facility that accepts both garbage waste and recycle. When it comes to recycling, the lines that set recycle apart from compost and garbage can be blurred rather easily. The Recycling and Household Hazardous Waste Center can also be found at the following address.
Tacoma Transfer and Recovery Center
3510 S Mullen Street
Tacoma, WA 98409
Telephone numbers for Tacoma Dump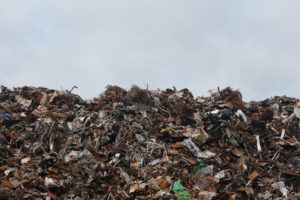 Tacoma Dump Hours of Operation
Monday – Friday: 8 a.m. – 6 p.m.
Saturday – Sunday: 8 a.m. – 6 p.m.
The garbage dump and recycling facilities in Tacoma are closed on the Fourth of July, Thanksgiving, Christmas, and New Year's Day. You may learn more details about disposing of junk from the City of Tacoma's website as well.
Tacoma City Dump Price
Fees for using the Tacoma Transfer and Recovery Center are dependent upon the contents of your disposal. Rates for dumping garbage depend on the weight of the loads and the residency of the person disposing of their waste. Commercial residents and people from out-of-town are charged a flat minimum fee of $20.00, with an additional $7.25 that accrues per 100 pounds of garbage. Tacoma residents must also pay a minimum fee of $20.00 but it covers their first 400 pounds of waste. Every 100 pounds thereafter is another $7.25.
Yard waste is free to dispose of for those who reside in Tacoma. Everyone else is charged $20.00, plus $7.25 per 100 pounds of waste. As with almost all King County recycling locations, there are no fees for recyclable products. The City of Tacoma created a guide to recycling as well. It has answers to all of your questions about what can and cannot be recycled.
The rates for using the facilities allow for an unloading time of 30 minutes. For every half hour increment you spend on site, an additional charge of $12.25 will be added to your bill. These unloading times are recorded from the time you begin unloading to the moment you finish.
Dump Truck Rental Tacoma Services
If you would rather call professionals to haul away your garbage, 99 Junk Removal can do that for you. Our trusted and experienced crew members will remove your junk at a fraction of the cost you might end up paying to dispose of your trash on your own. Better yet, we act in a way that reduces additional damage to the environment. We strive to better our air quality and promote the proper removal of garbage so that it is not left on sidewalks or tossed into bodies of water.
At 99 Junk Removal, we want to help you help the world become a cleaner place to live.
Call us today at (253) 292-9632 to hire us for Junk Removal services!