If you live in the SeaTac area, you have a few options when it comes to dump sites near you. However, your closest bet for a Seatac Dump is the Bow Lake Transfer Station. It is the closest in distance to SeaTac. You will save time, money, and gas by utilizing the services at this particular location.
Garbage Dump Location in SeaTac
The Bow Lake Transfer Station serves people all around the Seattle area. Residents and Seattle junk haulers alike are welcome to use the station for garbage disposal and recycling services. The physical address of the garbage dump in SeaTac is below.
18800 Orillia Rd S
Tukwila, WA 98188
SeaTac Garbage Dump Hours
Before you make your way to the garbage dump near SeaTac, take a look at the hours of operation for Bow Lake Transfer Station. The hours for the recycle center and the trash disposal area are different, so make sure the facility that you need is open for use. Both sections of the Bow Lake Transfer Station observe Thanksgiving, Christmas, and New Year's Day as holidays, and will subsequently be closed three days a year.
Recycling Center Hours of Operation:
Monday – Friday: 6:00 a.m. – 8:00 p.m.
Saturday – Sunday: 8:30 a.m. – 5:30 p.m.
Dump Station Hours of Operation:
Monday – Thursday: open all day and all night
Friday: 12:00 a.m. – 11:30 p.m.
Saturday – Sunday: 8:30 a.m. – 5:30 p.m.
Telephone numbers:
(206) 477-4466
(800) 325-6165 x 74466
TTY Relay:
7-1-1
Fax number:
(206) 296-0197
Cost of A Dump in Seatac
You can view the listing of fees as well as additional information pertaining to applicable charges on the King County Disposal Fees page. As far as garbage disposal is concerned, the rates are seemingly straightforward.
Any time you enter the premises, you are charged a minimum fee of $24.25, which is already tax inclusive. The minimum fee covers 320 pounds of garbage. An additional fee of $144.24 is tacked on per ton, beyond the minimum of 320 pounds. Further charges can be accrued if you drive with an unsecured load. This is considered to be reckless and therefore constitutes a penalty in the form of a $25 fine.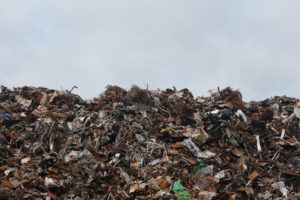 Now, keep in mind that unsecured loads are taken far more seriously, with much steeper fines, when you are out and about on city streets. King County laws prohibit unsecured loads and you can potentially face charges up to $50,000 in fines. Avoid the risk of being penalized by safely attaching your loads to your motor vehicle.
Let Us Haul Your Junk to the SeaTac City Dump
Now that you have a wealth of information about garbage disposal in SeaTac, you can begin the process of loading your junk into a vehicle and transporting it to the dump station. If that doesn't sound like an endeavor you would like to take on, the professionals at 99 Junk Removal are happy to help! We can do it all for you. Avoid the lines at the dump. Don't worry about the fees associated with particular loads. Leave all the hassle up to us. Contact 99 Junk Removal as soon as you're ready to say a final goodbye to unwanted junk.