As the Halloween season approaches in Tukwila, it's time to unleash your creativity and transform your home or business into a spooky wonderland. Whether you're planning elaborate decorations or hosting a haunted house event, junk removal services from 99 Junk Removal can be your secret weapon in clearing out the clutter and setting the stage for a memorable Halloween experience.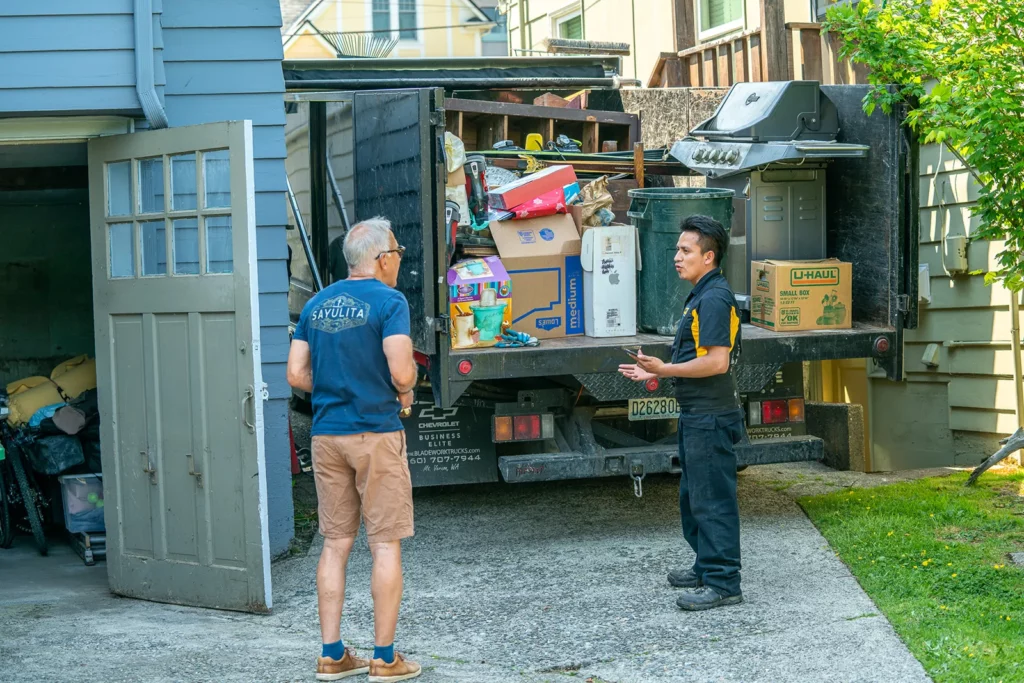 The Magic of Halloween Junk Removal
Clear Out the Cobwebs: Just like Bernice Rebutiaco mentioned in her five-star Google Review, our services are efficient and professional. We're experts at quickly clearing out unwanted items, cobwebs, and clutter. This means more space for your Halloween decorations and less hassle.
Flexibility and Speed: Halloween often calls for last-minute preparations. Our flexibility and quick response time, as Bernice experienced, allow us to accommodate your schedule, even if you need the junk removed ASAP. We aim to make your Halloween preparations stress-free.
Transform Your Space: Halloween junk removal isn't just about getting rid of the old; it's also about creating a canvas for your spooky visions. With a clutter-free space, you can easily bring your Halloween decoration ideas to life, whether it's a haunted house, pumpkin patch, or eerie graveyard.
Hassle-Free Experience: "Scott's service was great. He was very efficient and professional. He got the job done fast and efficiently. He was great with communication, and flexible with time. I needed the junk out asap and he was able to accommodate with my schedule right away and took only less than an hour to finish the job. Will definitely use him again and I highly recommend his services."
Get Ready for a Spooky Halloween!
Don't let clutter haunt your Halloween plans in Tukwila. Partner with 99 Junk Removal to clear the path for your spine-chilling decorations and unforgettable Halloween experiences. Just like Bernice, you can expect efficient, professional, and accommodating services.
Ready to make your Halloween dreams a reality? Click here to schedule an appointment or call us at 253-722-4285. Transform your home or business into a Halloween masterpiece with 99 Junk Removal by your side.