When it comes to home renovations in Federal Way, the excitement of transforming your living space can sometimes be dampened by the accumulation of clutter and debris. Fortunately, 99 Junk Removal is here to be your trusted partner in ensuring a smooth and efficient renovation process, leaving you with a space you'll love.
Why Junk Removal Matters in Home Renovations
Home renovations often involve tearing down walls, replacing fixtures, and upgrading living spaces. While these changes are exciting, they can generate a significant amount of waste and unwanted items. This is where 99 Junk Removal truly shines as your reliable ally.
Our professional team understands that the success of your renovation project depends not only on the construction work itself but also on the clean and organized environment in which it takes place. Here's how Federal Way residents can benefit from our services: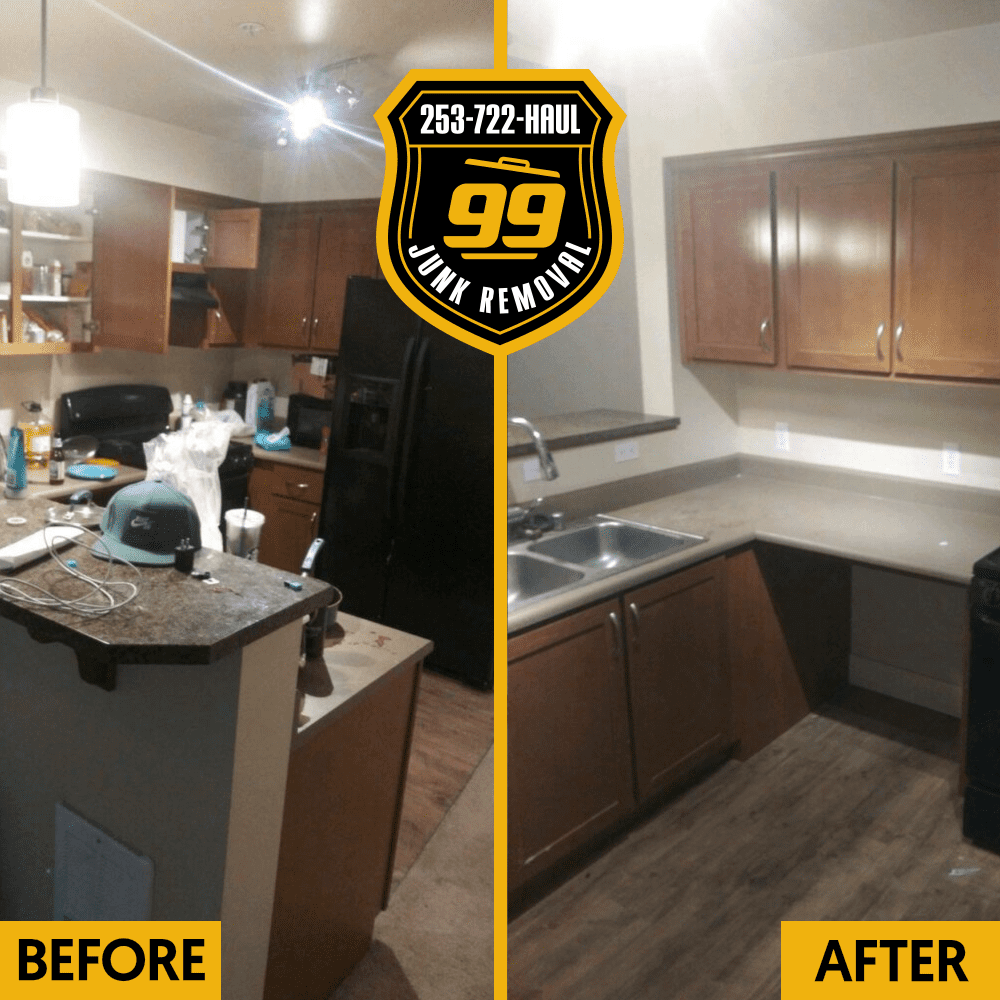 Efficiency: We pride ourselves on our prompt and efficient service. We'll swiftly remove debris, old appliances, and unwanted items, allowing your renovation to progress smoothly without interruptions.
Affordability: Renovations can be expensive, and we believe that junk removal services should be affordable. Our competitive pricing ensures you get the best value for your investment.
Respectful Service: We take care of your home as if it were our own. Just like Brenna Steller mentioned in her five-star Google Review: "Very quick and professional service. Price is great. Employees asked if they should remove shoes to come into my home which was very thoughtful. Would highly recommend this business!"
Comprehensive Solutions: Whether you need to dispose of furniture, construction materials, or general household junk, we have the equipment and expertise to handle it all.
Schedule Your Junk Removal Today!
Don't let clutter and debris hinder the progress of your Federal Way home renovation project. At 99 Junk Removal, we're committed to making the process smoother, more affordable, and hassle-free. Let us be your partner in creating the dream living space you've always wanted.
Ready to get started? Click here to schedule an appointment or call us at 253-722-4285. Experience the difference with 99 Junk Removal – where professionalism meets affordability.