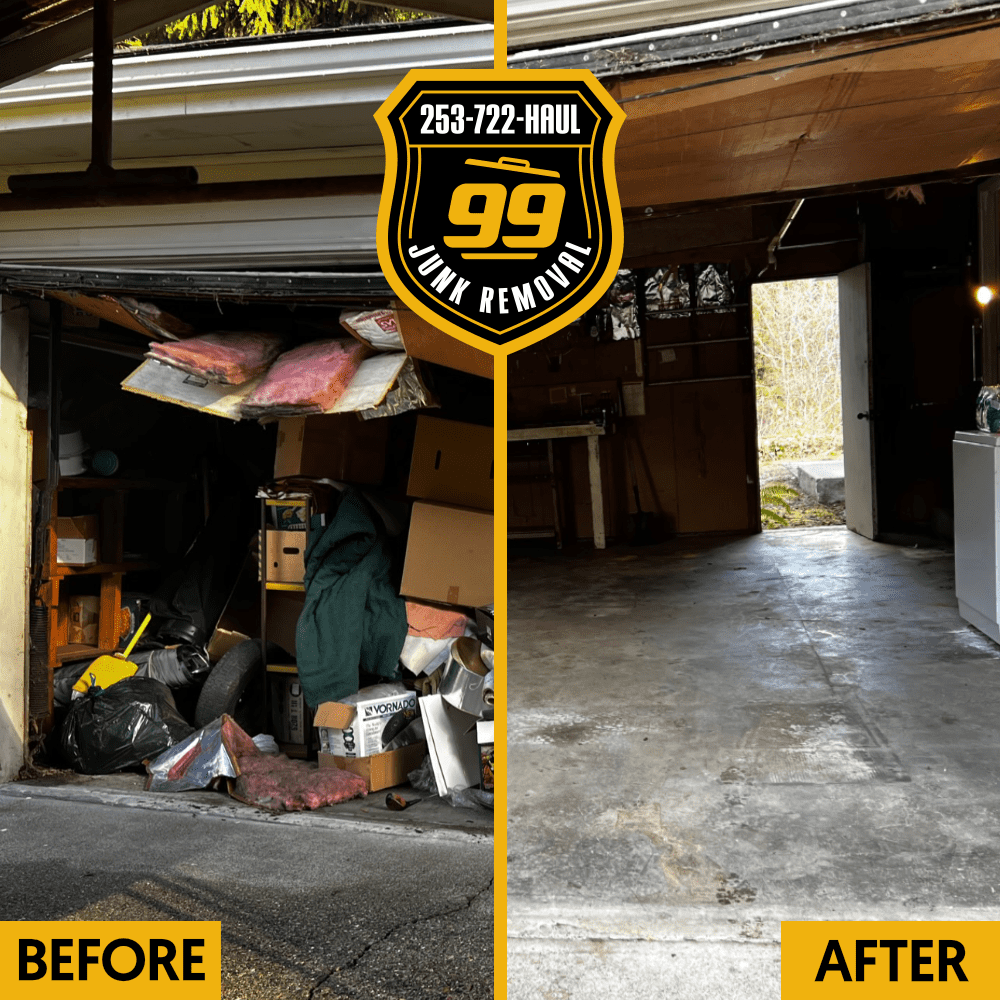 Introduction:
Losing a loved one is a challenging and emotional experience. In the aftermath, dealing with their estate can be an overwhelming and stressful process. At 99 Junk Removal, we understand the difficulties involved in estate cleanouts and aim to make the process as smooth and stress-free as possible for our clients in Federal Way. In this blog post, we'll discuss what to expect when you hire our professional estate cleanout services.
Initial Consultation and Assessment:
Our compassionate and professional team at 99 Junk Removal will schedule an initial consultation with you to assess the scope of the estate cleanout. We'll listen to your needs and preferences, and tailor our services accordingly. This assessment allows us to provide an accurate quote and time estimate for the cleanout.
Sorting and Organizing:
During the estate cleanout, our team will help you sort and organize the belongings. We understand that some items may hold sentimental value, so we'll work closely with you to ensure that cherished possessions are treated with care and respect. We can also assist in determining which items to keep, donate, or dispose of.
Responsible Disposal and Recycling:
At 99 Junk Removal, we prioritize eco-friendly practices. We'll ensure that unwanted items are disposed of responsibly, by donating reusable items to local charities and recycling materials whenever possible. We adhere to Federal Way's waste disposal regulations, so you can trust that the process will be environmentally friendly and compliant.
Thorough Cleaning:
Once all items have been sorted, donated, or disposed of, our team will thoroughly clean the property. This ensures that the estate is left in the best possible condition, whether it's being prepared for sale or being passed on to other family members. We take pride in our attention to detail and commitment to leaving the estate spotless.
Stress-Free Experience:
At 99 Junk Removal, our primary goal is to provide a stress-free estate cleanout experience for our clients in Federal Way. Our professional, respectful, and experienced team will handle every aspect of the cleanout, allowing you to focus on healing and moving forward.
Conclusion:
Estate cleanouts can be a daunting task, but with the help of 99 Junk Removal in Federal Way, you can rest assured that the process will be handled with care, professionalism, and compassion. If you're in need of estate cleanout services, don't hesitate to call us at 253-722-4285 or text us at the same number. You can also reach us on Facebook, Yelp, or schedule an appointment through our website. Let us help you navigate this challenging time with our expert estate cleanout services.