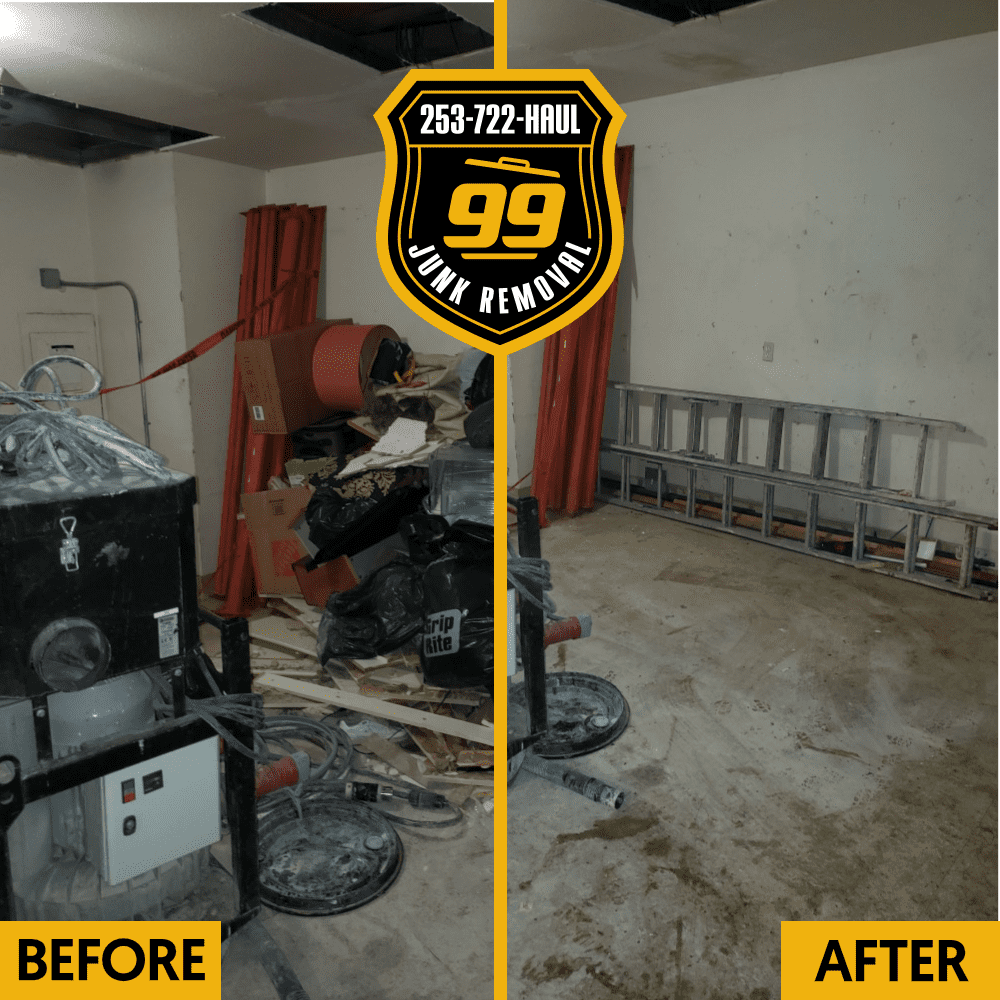 Garages are notorious for accumulating clutter, with items ranging from old furniture to unused sports equipment taking up valuable space. If you're a Bellevue resident struggling with a cluttered garage, 99 Junk Removal can help you reclaim that space quickly and affordably. In this blog post, we'll discuss our efficient garage cleanout services and why Bellevue residents trust us to get the job done right.
Prompt and Responsive Service:
At 99 Junk Removal, we understand the importance of clear communication and prompt service. As Ryan Rabatin mentioned in his Google review, "Of all the companies I contacted to clear out some garage junk, this company was the most responsive. He was in constant communication with me regarding his arrival, was quick and efficient loading everything I needed hauled away, and gave me a fair price."
Professional and Experienced Team:
Our team of experienced junk removal experts is skilled at handling various items, from large furniture pieces to smaller debris. We work efficiently and safely to remove all unwanted items from your garage, ensuring a clean and organized space for you to use.
Eco-Friendly Disposal:
99 Junk Removal is committed to environmentally responsible disposal practices. We recycle or donate as many items as possible, reducing waste in landfills and giving new life to items that others can use.
Competitive Pricing:
We take pride in offering competitive pricing for our garage cleanout services in Bellevue. Our commitment to affordability means you can declutter your garage without breaking the bank.
Comprehensive Services:
In addition to garage cleanouts, 99 Junk Removal also offers a wide range of junk removal services for both residential and commercial clients in the Seattle area. We handle furniture removal, appliance removal, yard waste disposal, and more.
If you're looking for a reliable, professional, and affordable garage cleanout service in Bellevue, 99 Junk Removal is the company to call. Don't just take our word for it – listen to our satisfied customers, like Ryan Rabatin, who would "recommend them, and would use their service again in the future."
Contact us today at 253-722-4285, text the same number, or click here to schedule an appointment on our website to reclaim your garage space and enjoy a clutter-free home.