Des Moines City Garbage Dump
If you have a need for trash removal Seattle in Des Moines, WA, you may need to visit the city garbage dump to do so. The Bow Lake Recycling & Transfer Station in Tukwila, WA, serves Des Moines and the surrounding areas for garbage dump and recycling services. Find hours and location information below:
The Bow Lake Recycling & Transfer Station

18800 Orillia Rd S

Tukwila, WA 98188

Phone:

206-477-4466 or 800-325-6165 x 74466
The station is concerned with encouraging people to waste less and therefore includes a recycling center.
The Bow Lake facility is appropriate for both disposing of junk and getting rid of items that need to be recycled. As long as items are sorted properly, you can bring both your trash and your recycling to the facility in the same load.
Note, however, that recycling hours are different from general transfer station hours and that there are new sorting requirements for all materials as of January 2018.
Des Moines City Hours and Information
There are different hours for the transfer station and the recycling center at Bow Lake. The hours for the transfer station are as follows:
Monday – Thursday: Open 24 hours a day

Friday: 12 a.m. – 11:30 p.m.

Saturday – Sunday: 8:30 a.m. – 5:30 p.m.
The recycling center's hours as as follows:
Monday – Friday: 6:00 a.m. – 8:00 p.m.

Saturday – Sunday: 8:30 a.m. – 5:30 p.m.
Fees and Rules at the Des Moines, WA, Dump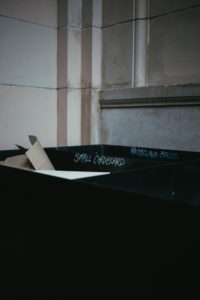 As of January 2018, some new rules took effect at the Bow Lake Recycling & Transfer Station. Employees at the station are ready to help with questions about these rules, but they now require that people separate out cardboard, scrap metal, yard waste and clean wood such as pallets and untreated lumber. There are no fees for cardboard or scrap metal and fees for the other materials – clean wood and yard waste – are lower than fees for garbage.
In addition to these new rules, there are some rules that have always been in place at the facility. For example, recyclable materials, appliances, mercury-containing items such as light bulbs, yard waste and textiles can only be delivered to the facility during recycling hours. If you have any of the items as part of your haul, be sure to note the recycling hours and plan accordingly.
The facility offers guidance on how to recycle the above-mentioned items, which can sometimes be tricky because of harmful chemicals and materials within things like appliances. Also be sure that your load is always secured, as there are additional fines for unsecured loads.
The fees for using the facility breakdown as follows:
$24.25 minimum fee for entry

$144.34 per ton

$25 fine for unsecured loads
Junk Removal Services Near Des Moines, WA
Does all this sound complicated and stressful? You also have the option of letting us deal with the dump.
99 Junk Removal can haul away your junk and make sure it is disposed of properly. All you'd need to do is tell us what you want us to take away.
Take the hassle out of getting rid of your junk. Let us do the heavy lifting. We specialize in all types of junk, from residential cleanups to large appliances to commercial sites that need major hauls. And we do our best to recycle what we can and donate anything that is still in good condition. We try to give back even while we haul away by donating any items we can to community churches, women's groups, men's groups and shelters.
Contact us today to see how you can easily get rid of all your junk.
(1 votes, average: 5.00 out of 5)

Loading...