As a business owner in Des Moines, you know how important it is to maintain a clean and clutter-free workspace. However, keeping your office or commercial space tidy can be a challenging task, especially when it comes to disposing of unwanted items or junk. This is where 99 Junk Removal can help with your business junk removal Des Moines WA. Our team of experienced professionals offers efficient and affordable junk removal services to help businesses enhance their workspace and create a more productive environment.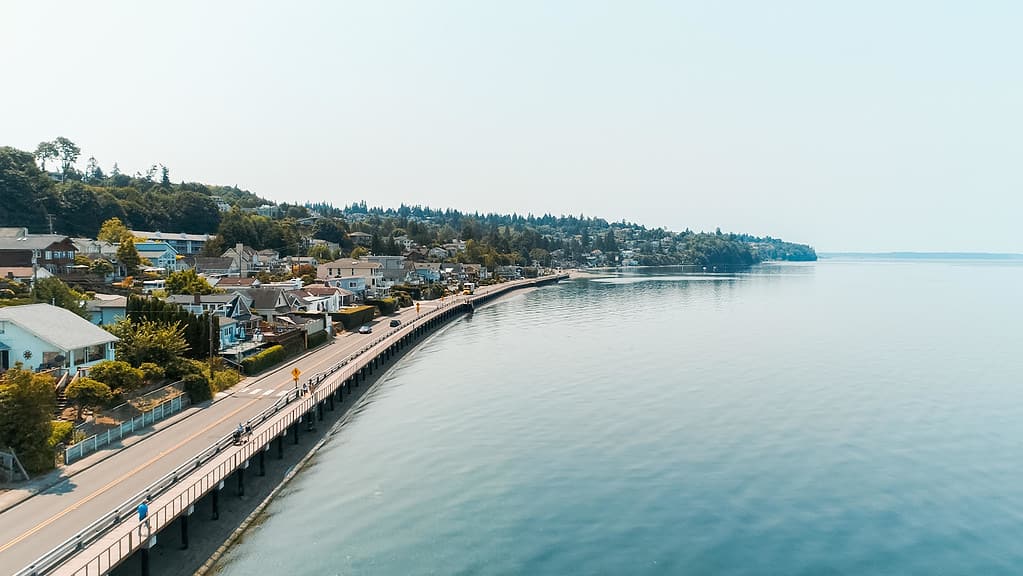 Fun Fact: Did you know that Des Moines, WA is called the Waterland City? Neither did we! Here's a link to a fun blog post with four reasons to love Des Moines (also shout out to this blog for the image above).
Affordable Junk Removal Services: At 99 Junk Removal, we understand that every business has different needs when it comes to junk removal. That's why we offer a range of flexible and affordable options to suit your specific requirements. Whether you need a one-time pickup or regular removal services, we can customize our solutions to fit your schedule and budget. Our team will work with you to assess your needs and provide an accurate quote before starting any work.
Common Junk Removal Items: We can remove a variety of common items from your workspace, including old furniture, electronics, appliances, and construction debris. Our team is equipped to handle all types of junk, regardless of size or quantity. We are committed to eco-friendly disposal methods and will recycle or donate items whenever possible.
Old furniture, including desks, chairs, and bookcases
Electronics, such as computers, printers, and monitors
Appliances, including refrigerators, microwaves, and dishwashers
Construction debris, such as drywall, tiles, and lumber
Office supplies, including paper, cardboard, and packaging materials
Unwanted inventory or stock
Yard waste, including branches, leaves, and grass clippings
Metal items, such as filing cabinets, shelving, and machinery parts
Hazardous materials, including paints, chemicals, and batteries (additional fees may apply)
Please note that this list is not exhaustive, and our team is equipped to handle a variety of other items as well.
At 99 Junk Removal, we pride ourselves on providing excellent customer service. We understand that every business is unique, and we take the time to listen to your specific needs and concerns. Our team is professional, respectful, and always goes the extra mile to ensure your satisfaction. Des Moines Junk Removal? Yeah we can help!
Overview of our effortless, risk free Junk Removal Process
At 99 Junk Removal, we understand that every business has unique junk removal needs. That's why we offer a free, no-obligation onsite estimate for all of our commercial junk removal services. Our team will come to your business location, assess the junk you need removed, and provide you with a transparent quote upfront. If you approve of the price, we can get to work removing the junk on the same day. We take pride in providing our customers with a risk-free experience, and we're confident that you'll be satisfied with our affordable pricing and exceptional customer service.
If you're a business owner in Des Moines looking for a reliable junk removal service, look no further than 99 Junk Removal. Contact us today to schedule an appointment and enhance your workspace. Click here to schedule an appointment, call us at 253-722-4285, or text us at the same number.
We hope you found this blog post informative and helpful. Stay tuned for our next post!