Welcome, New Castle residents!
Are you ready to simplify your life and create a clutter-free environment? If so, you've come to the right place. At 99 Junk Removal, we understand the importance of decluttering and we're here to provide you with practical tips. In this blog post, we'll share easy strategies that New Castle residents can implement immediately to tackle their clutter. Additionally, we'll highlight the benefits of using our efficient junk removal services to facilitate the decluttering process.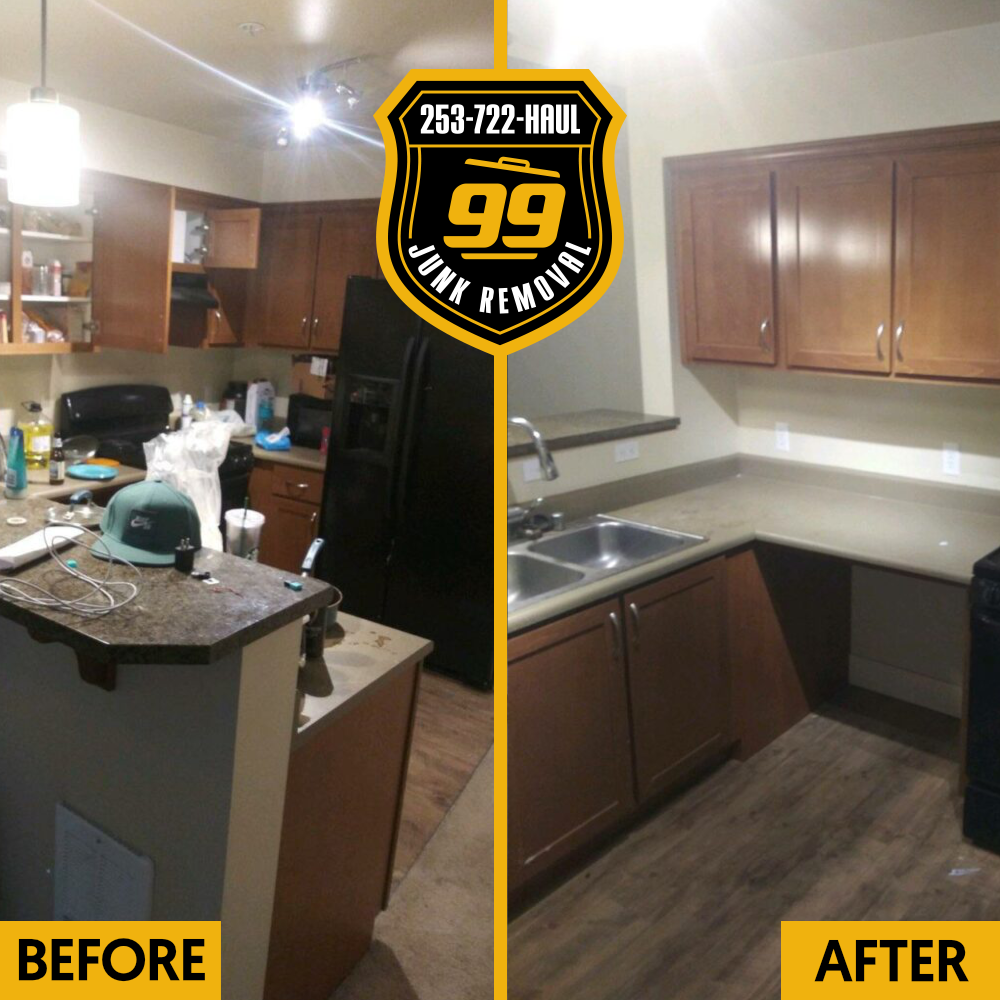 The Benefits of Decluttering
Before we dive into the tips, let's explore the benefits of decluttering. Clearing out unnecessary items not only creates a more organized space but also improves your overall well-being. By eliminating clutter, you can reduce stress, enhance productivity, and create a more visually appealing environment. At 99 Junk Removal, we're here to support your decluttering journey and provide efficient solutions for removing unwanted items from your New Castle home.
Start with Small Areas
When it comes to decluttering, starting with small areas can make the process more manageable. Begin with a single drawer, shelf, or countertop. Sort through the items and ask yourself if you truly need or use each one. If not, consider donating, recycling, or disposing of them appropriately. By focusing on small areas, you'll gain momentum and see progress, which can motivate you to tackle larger decluttering projects.
Create Decluttering Zones
To stay organized throughout the decluttering process, create designated zones. Assign specific areas or containers for items that need sorting, those to donate, those to recycle, and those to dispose of. This way, you can easily categorize and track your progress. As you work through each zone, be mindful of the items you no longer need and consider scheduling a pickup with 99 Junk Removal for efficient removal.
Declutter One Category at a Time
When decluttering, it's helpful to focus on one category at a time. For example, start with clothing, then move on to books, paperwork, or kitchen items. By focusing on a single category, you can make more deliberate decisions and streamline the decluttering process. As you sort through each category, keep in mind the items that can be efficiently removed by 99 Junk Removal to free up space in your New Castle home.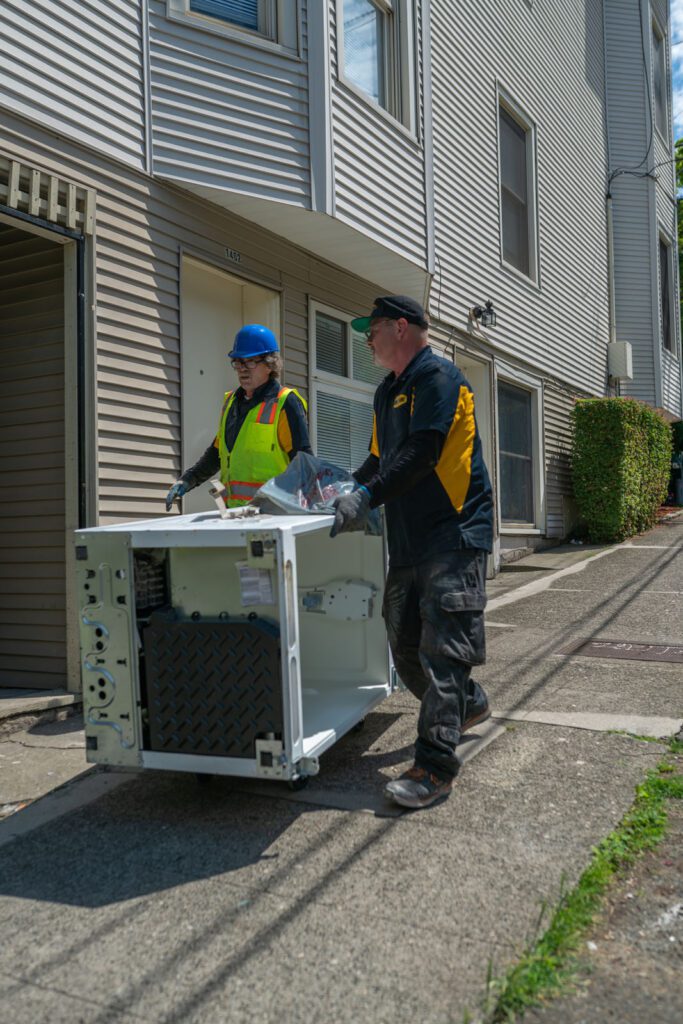 Customer Testimonials – Holly D'Annunzio and Jake Bathurst
Don't just take our word for it! Hear what our satisfied customers have to say about our junk removal services. Holly D'Annunzio left a five-star Google review, saying, "I was very happy with the quick – same day pickup of an old couch and used hot water heater. I also thought the price was attractive as was their communication skills! VERY HIGHLY RECOMMEND THIS COMPANY!!" Jake Bathurst also highly recommended us, stating, "Owner is super friendly and great communication. Definitely recommended." At 99 Junk Removal, we strive to provide top-notch service to New Castle residents like Holly and Jake.
Schedule Your Junk Removal Service with 99 Junk Removal
Ready to simplify your life and create a clutter-free environment in New Castle? Schedule your junk removal service with 99 Junk Removal today. Simply click here to schedule an appointment or call/text 253-722-4285. Our efficient and friendly team will work with you to accommodate your schedule and provide a stress-free decluttering experience.
Implement Decluttering Tips and Experience the Benefits
By implementing these easy and practical decluttering tips for New Castle residents, you'll be on your way to a more organized and stress-free life. Consider the benefits of using 99 Junk Removal to efficiently remove unwanted items from your home. Click here or call/text 253-722-4285 to schedule an appointment and experience the transformation that decluttering can bring to your New Castle residence.