When it comes to decluttering your space in Federal Way, professional junk removal services provide numerous benefits that make the process easier and more efficient. At 99 Junk Removal, we understand the importance of a clean and organized living environment. In this blog post, we will share the top five reasons why Federal Way residents should choose professional junk removal services. Discover how our services save you time, enhance safety, and contribute to environmental responsibility, ensuring a stress-free and efficient junk removal experience.
Reason 1: Time Savings
Removing junk from your property can be a time-consuming and physically demanding task. By opting for professional junk removal services, such as those offered by 99 Junk Removal, you can save valuable time and energy. Our experienced team will handle the entire process, from sorting and loading to disposal, allowing you to focus on other important tasks or enjoy your free time.
Reason 2: Enhanced Safety
Junk removal often involves heavy lifting, maneuvering through tight spaces, and potential hazards. Without the proper equipment and expertise, attempting to remove large or bulky items can put you at risk of injury. Our trained professionals at 99 Junk Removal are well-equipped to handle any size or type of junk safely. You can have peace of mind knowing that the removal process will be conducted with utmost care and adherence to safety protocols.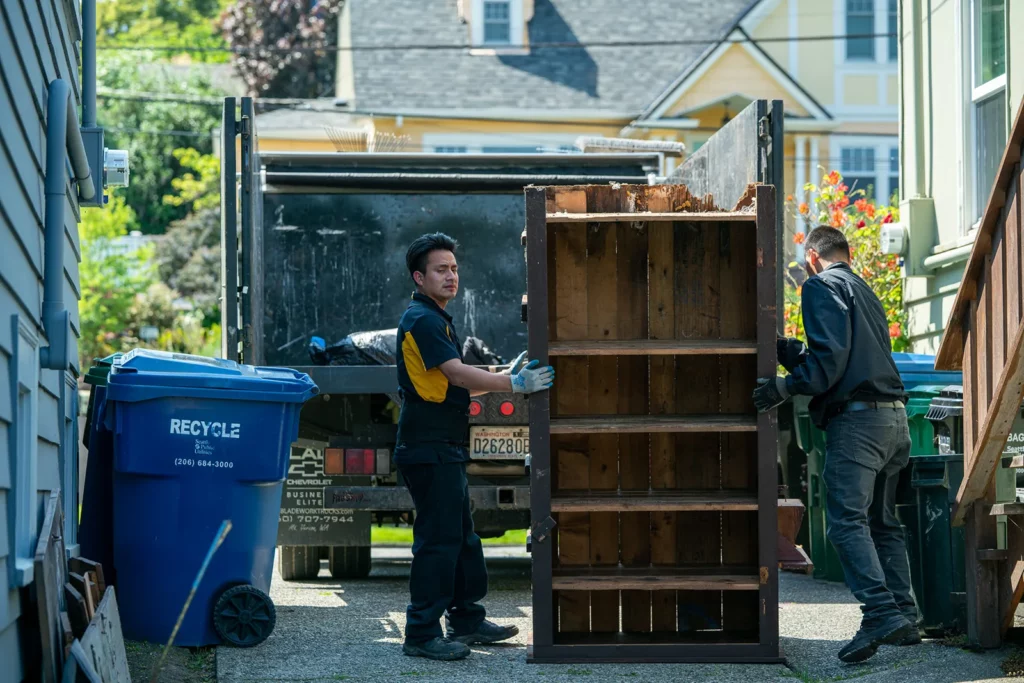 Reason 3: Proper Disposal and Recycling
Environmental responsibility is a crucial factor when it comes to junk removal. Improper disposal of items can harm the environment and contribute to landfill waste. At 99 Junk Removal, we prioritize responsible disposal and recycling practices. Our team will ensure that items are disposed of or recycled in accordance with local regulations and environmental standards. By choosing our services, you can make a positive impact on the environment and contribute to a sustainable future.
Reason 4: Cost-Effective Solution
Contrary to popular belief, professional junk removal services can be cost-effective. When you consider the time, effort, and potential risks involved in DIY junk removal, opting for a professional service often proves to be a wise investment. At 99 Junk Removal, we offer competitive rates and transparent pricing. We provide upfront quotes based on your specific needs, ensuring there are no hidden fees or surprises. Enjoy the convenience and peace of mind that come with our affordable and efficient services.
Reason 5: Excellent Customer Experience
Haleigh Parola, a satisfied customer, left a 5-star review on Google, stating, "5-star service without hesitation. Moving is stressful, but this experience took a huge load off of my shoulders (literally). Dominique and David (I hope I'm remembering their names correctly) were kind, professional, and efficient with their work. The price was very reasonable, and I would not hesitate to use them again." Haleigh's review reflects our commitment to providing excellent customer experiences. We strive to ensure that every interaction with our team is pleasant, professional, and hassle-free.
Ready to experience the benefits of professional junk removal in Federal Way? Schedule an appointment with 99 Junk Removal today by clicking here, calling 253-722-4285, or texting the same number. Enjoy time savings, enhanced safety, and contribute to environmental responsibility by choosing our reliable and efficient services. Let us handle your junk removal needs, providing you with a clean and clutter-free living environment.
Federal Way residents can enjoy a stress-free and efficient junk removal experience by choosing 99 Junk Removal. From time savings and enhanced safety to environmental responsibility, our services provide numerous benefits. Take advantage of our competitive rates, excellent customer experience, and commitment to responsible disposal and recycling. Schedule an appointment today and discover why Federal Way residents trust us for their junk removal needs.